The players are:

Great Britain: RJ Rodday
France: Lynn Mercer
Prussia: Matt Lennon (replacement Fall 1816)
Austria: Jon Doherty
Russia: Frank Roberts
Ottoman: Felix Kam-Chung

The game ended following the 1821 season, with Russia (18 SCs) and France (11 SCs) deciding to declare co-victory. Great Britain was still alive with 9 SCs. Congratulations to all on a game well-played, and thanks to everyone for playing!
1821 Fall Retreat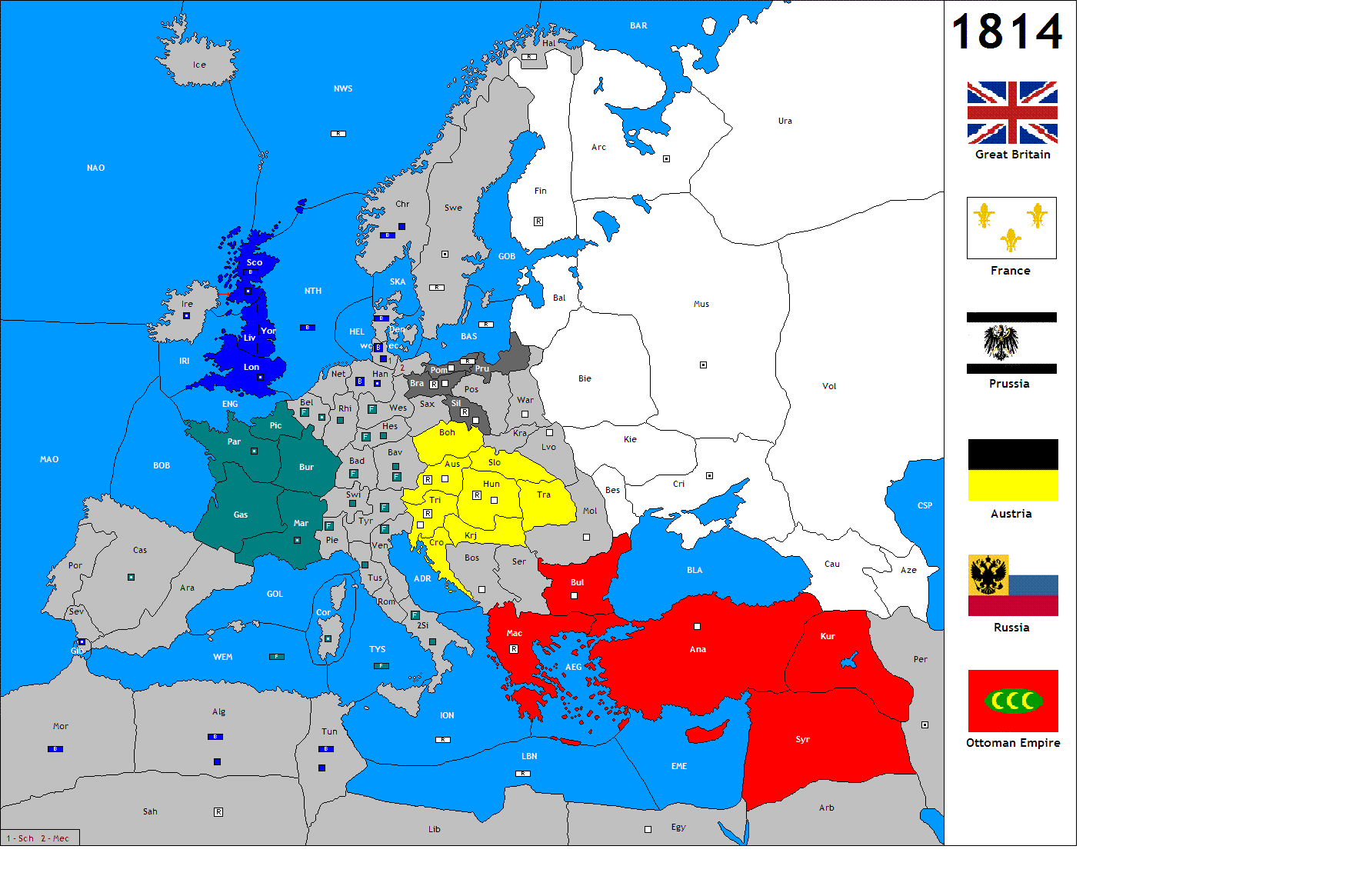 1821 Fall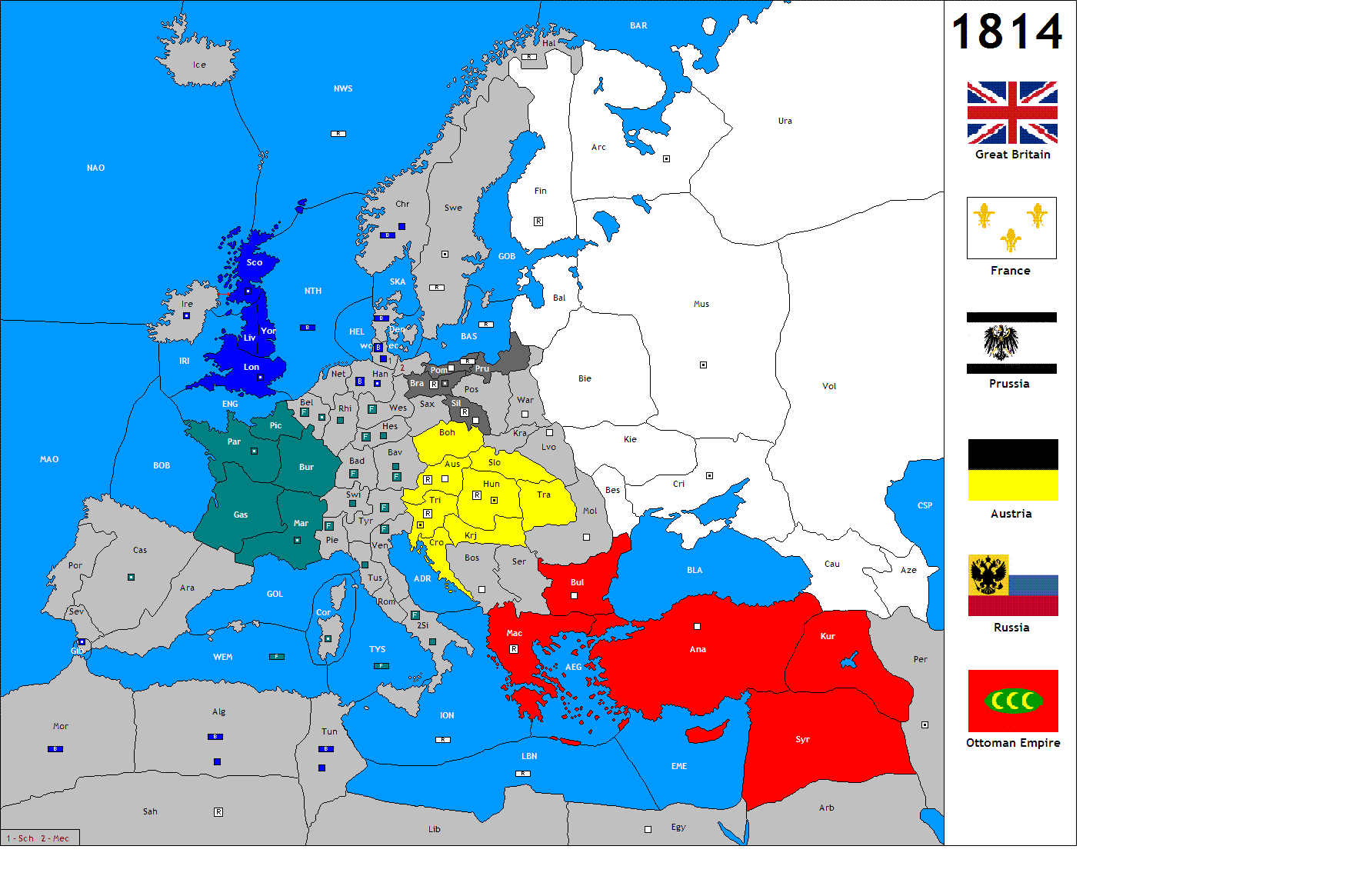 1821 Spring Retreat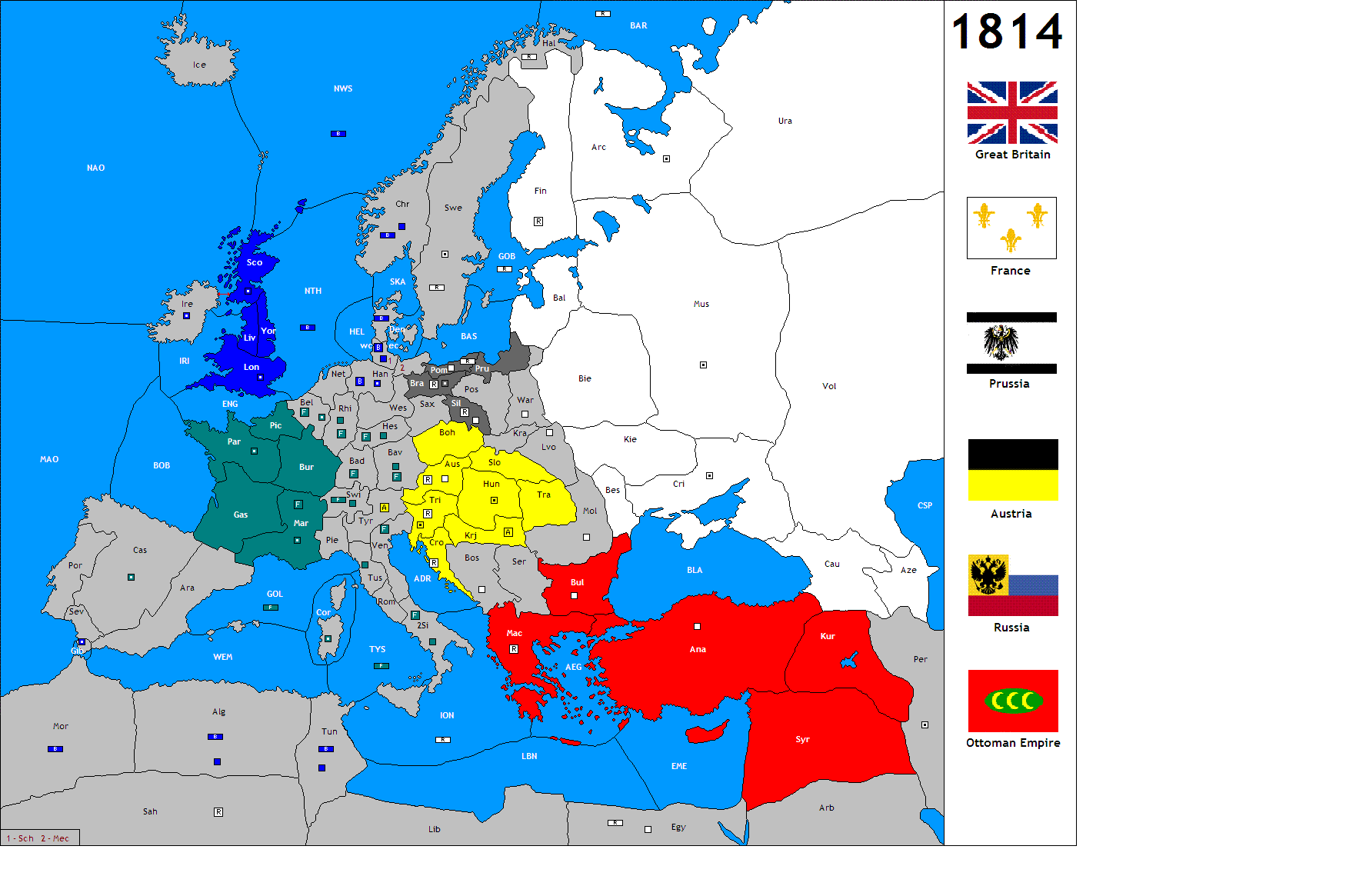 1821 Spring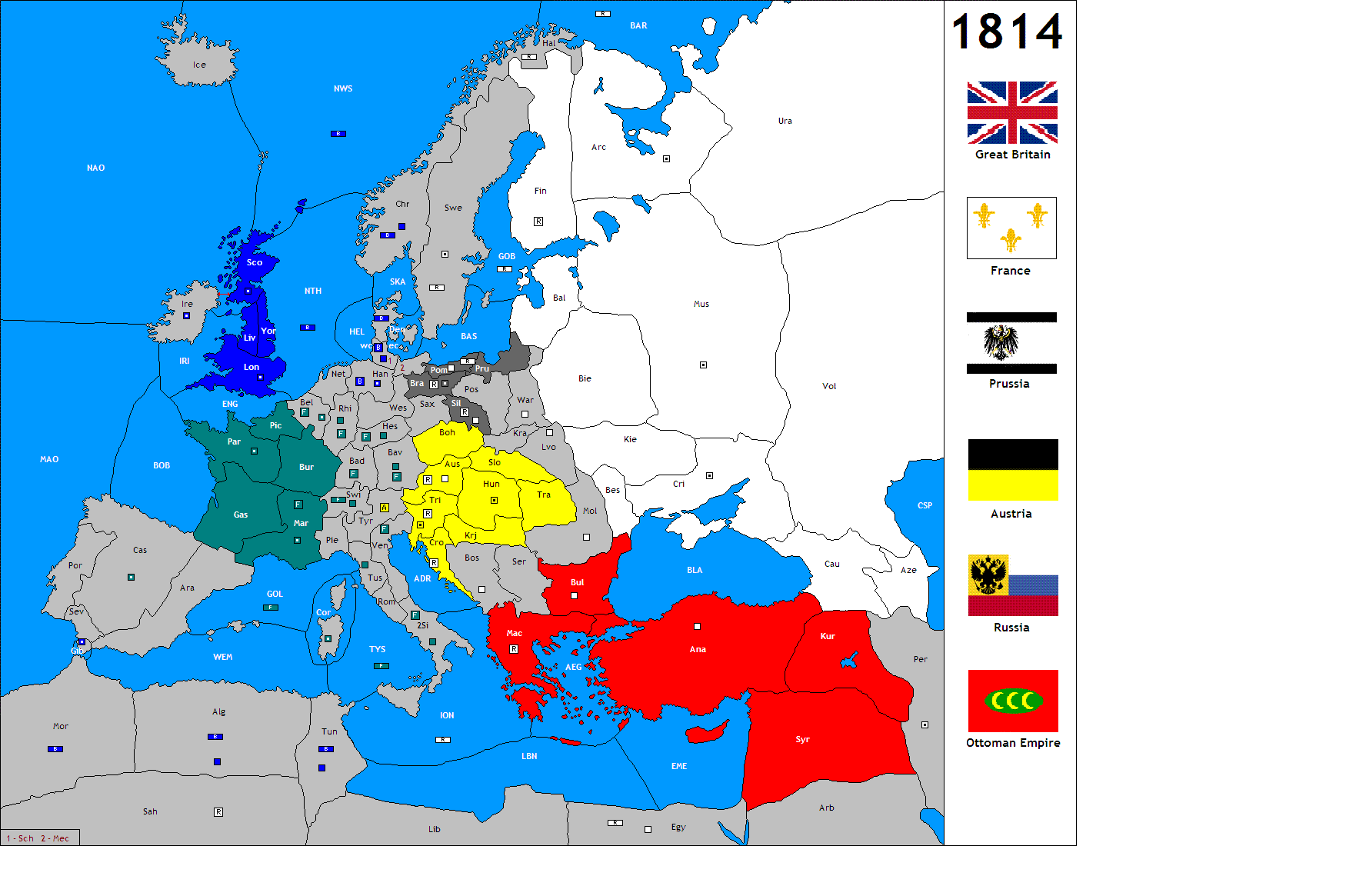 1820 Winter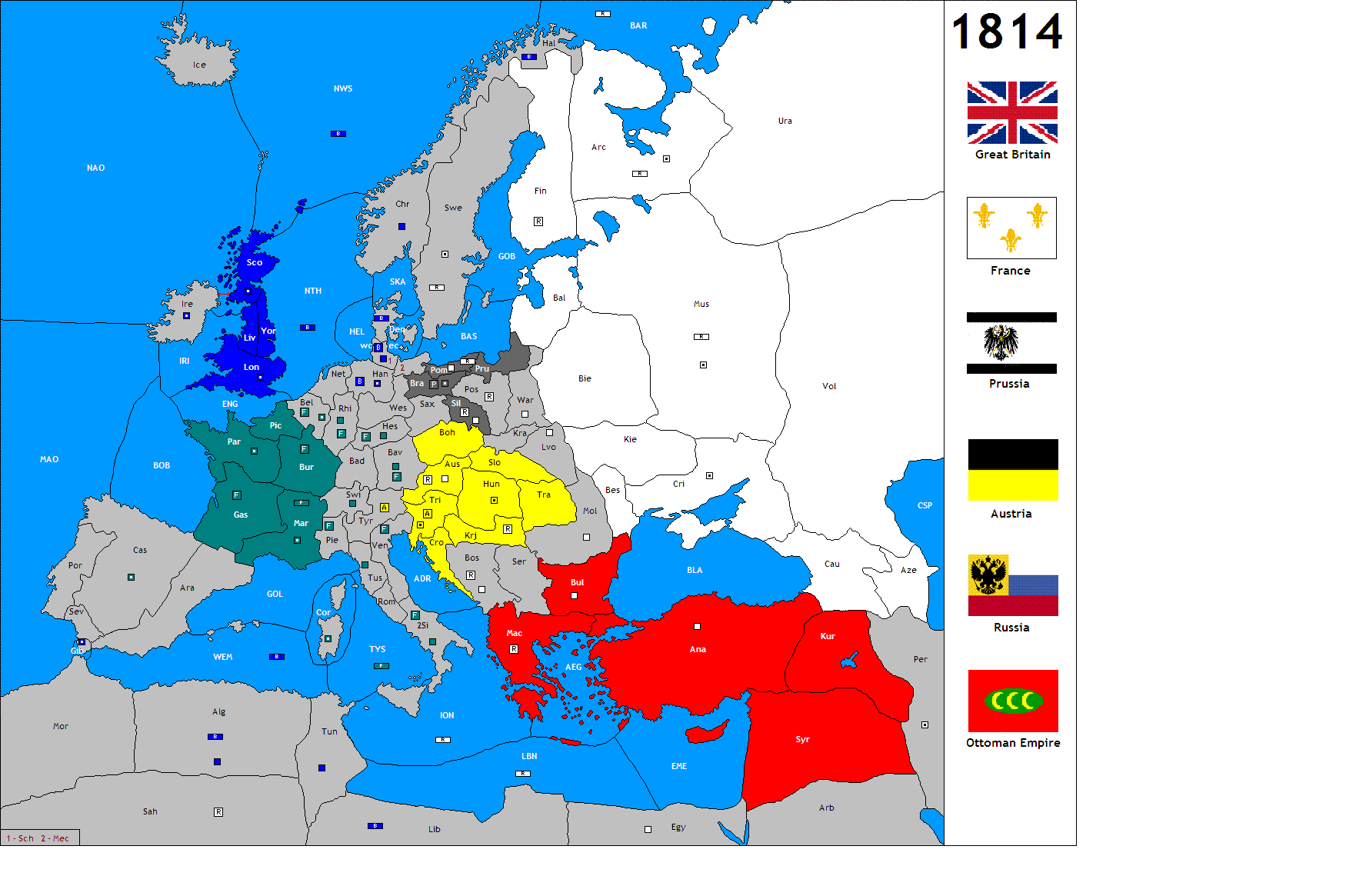 1820 Fall
1820 Spring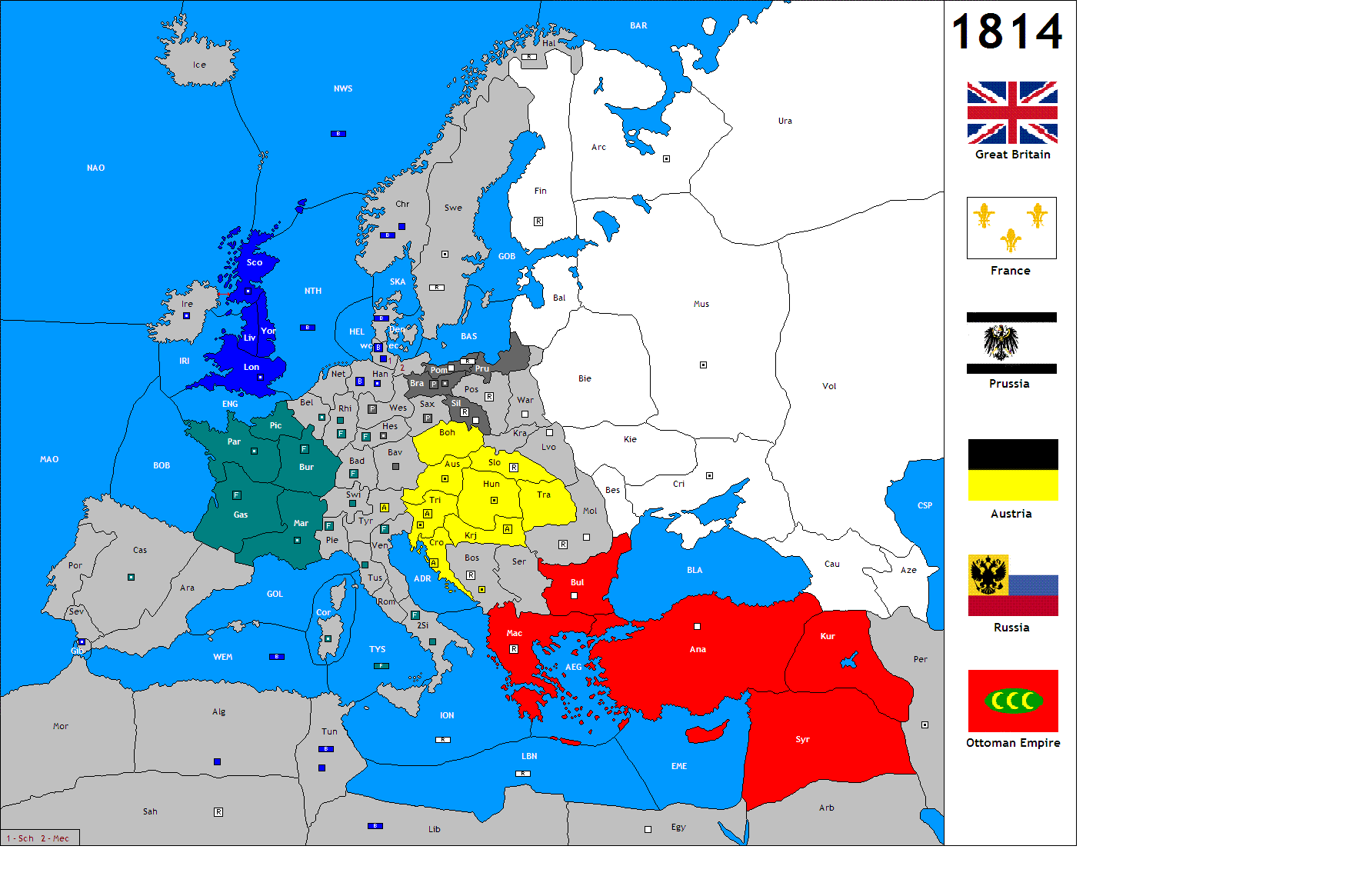 1819 Winter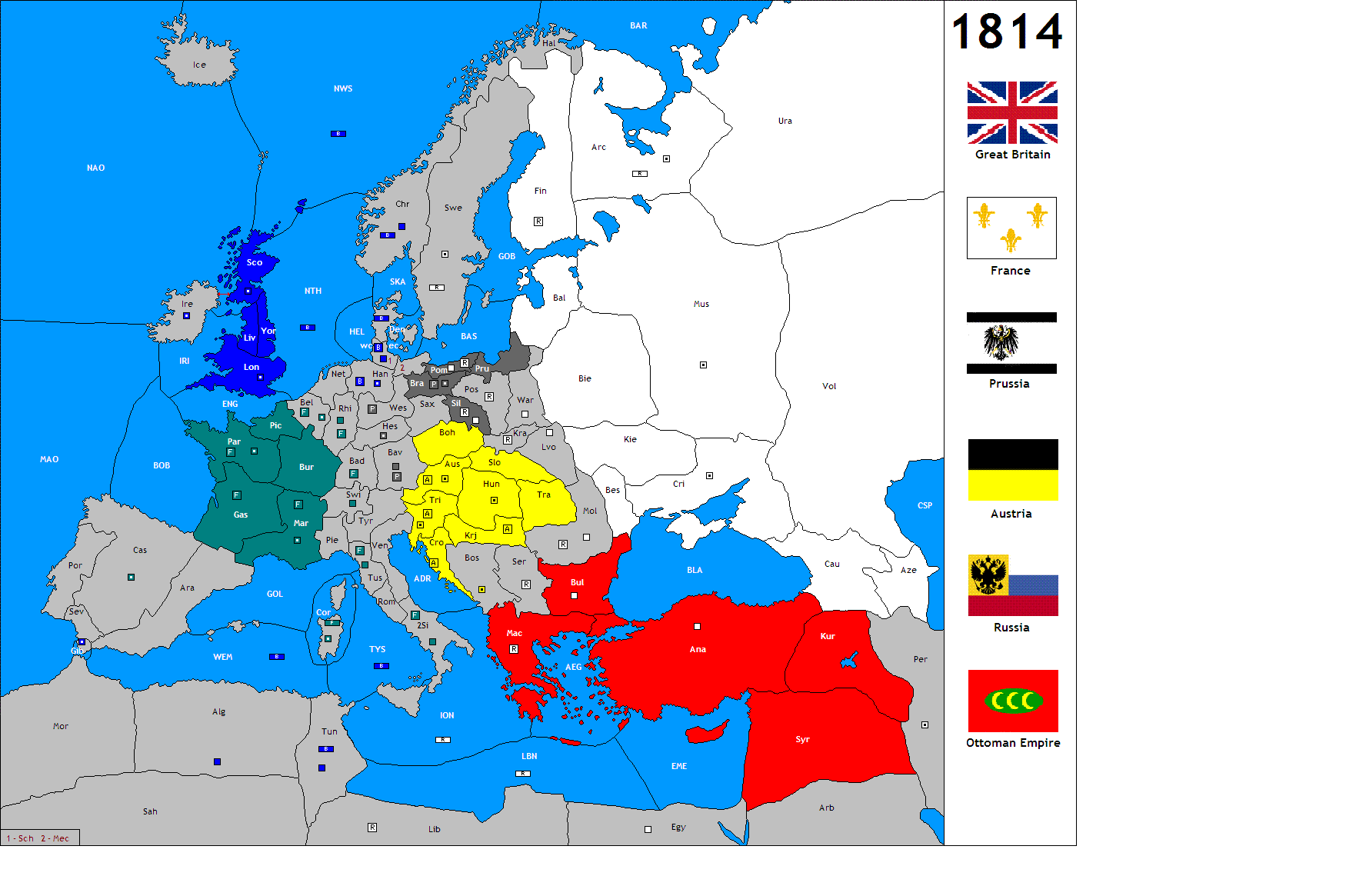 1818 Winter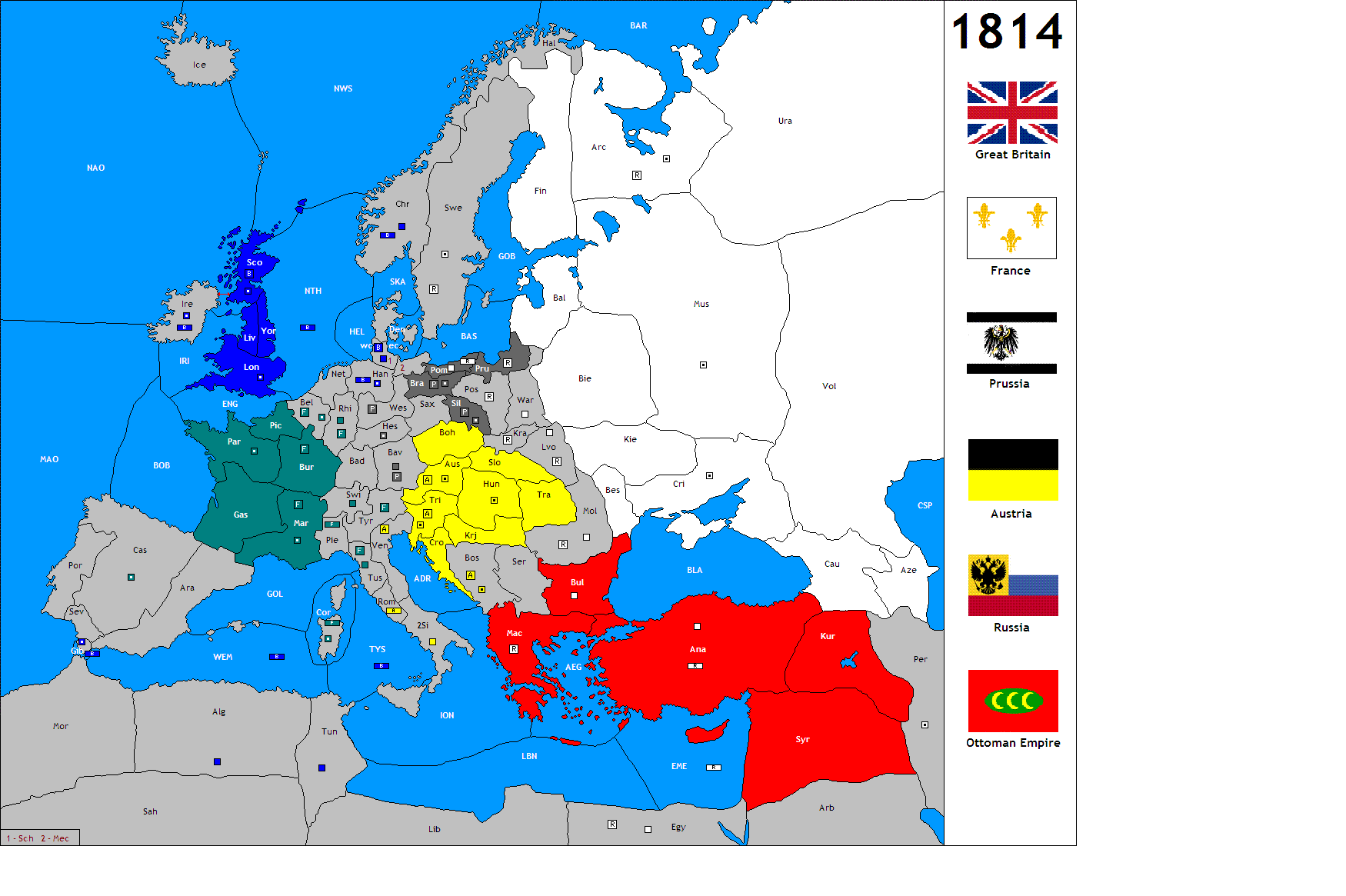 1818 Spring (after retreat)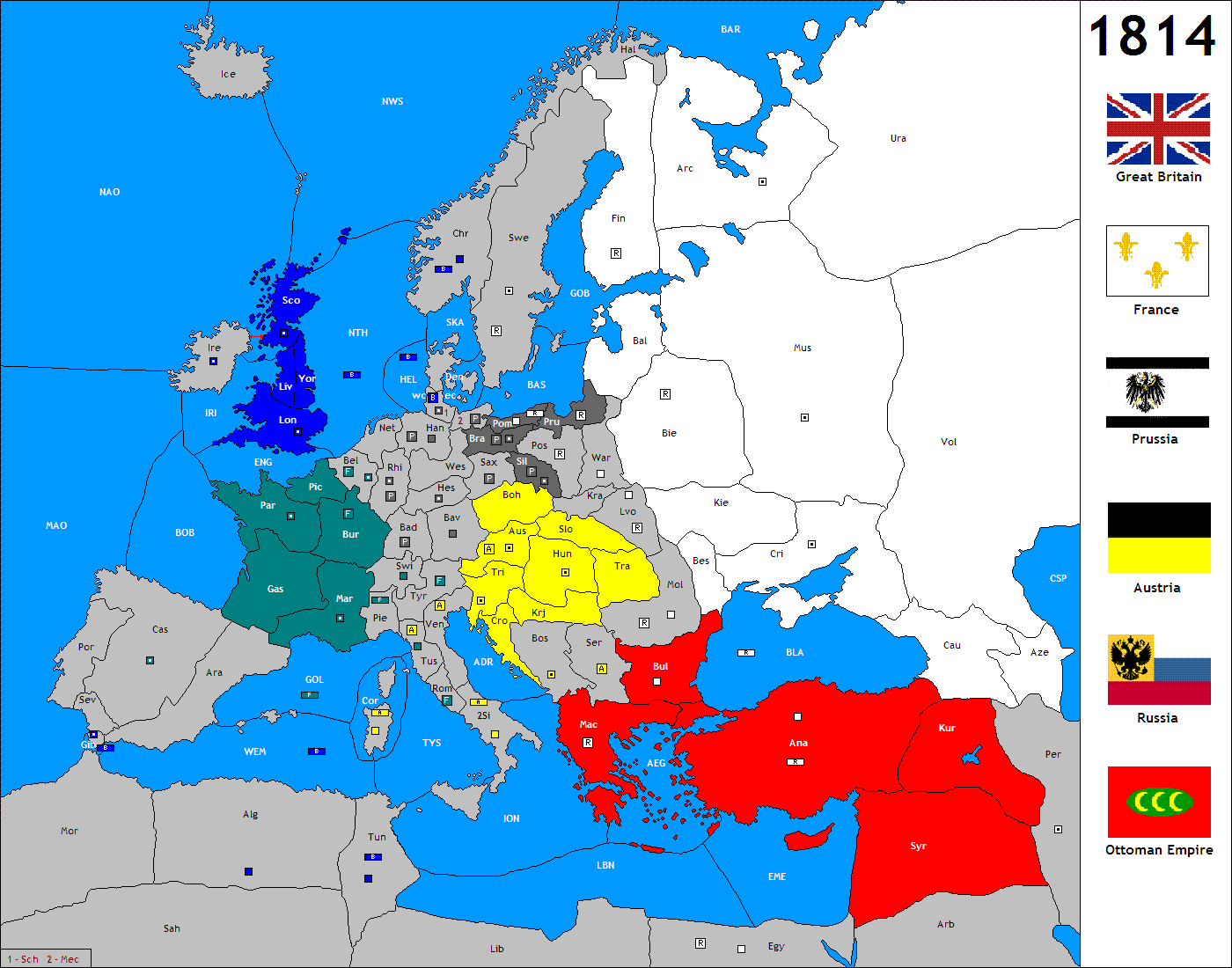 1817 Winter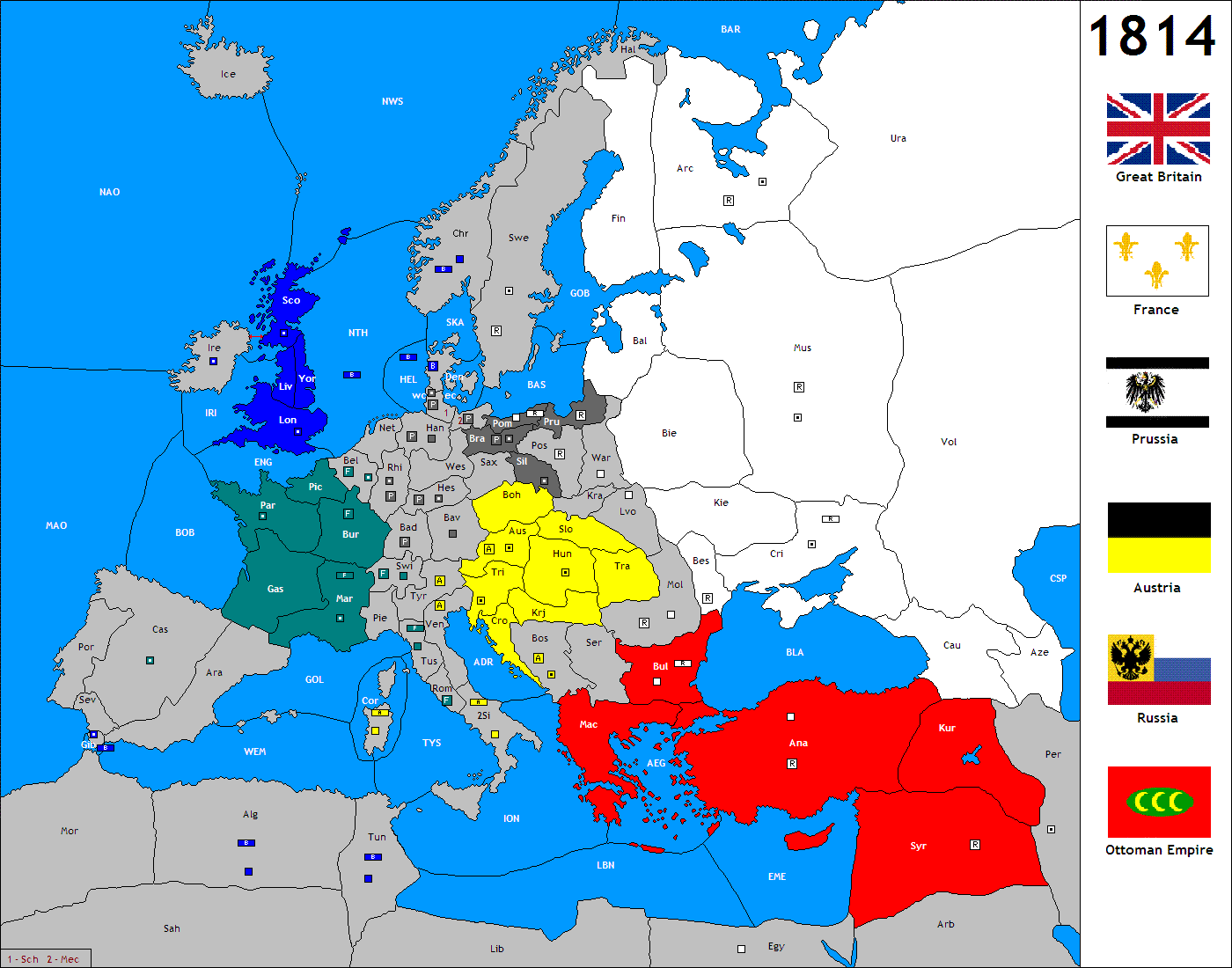 1814-4 Fall 1817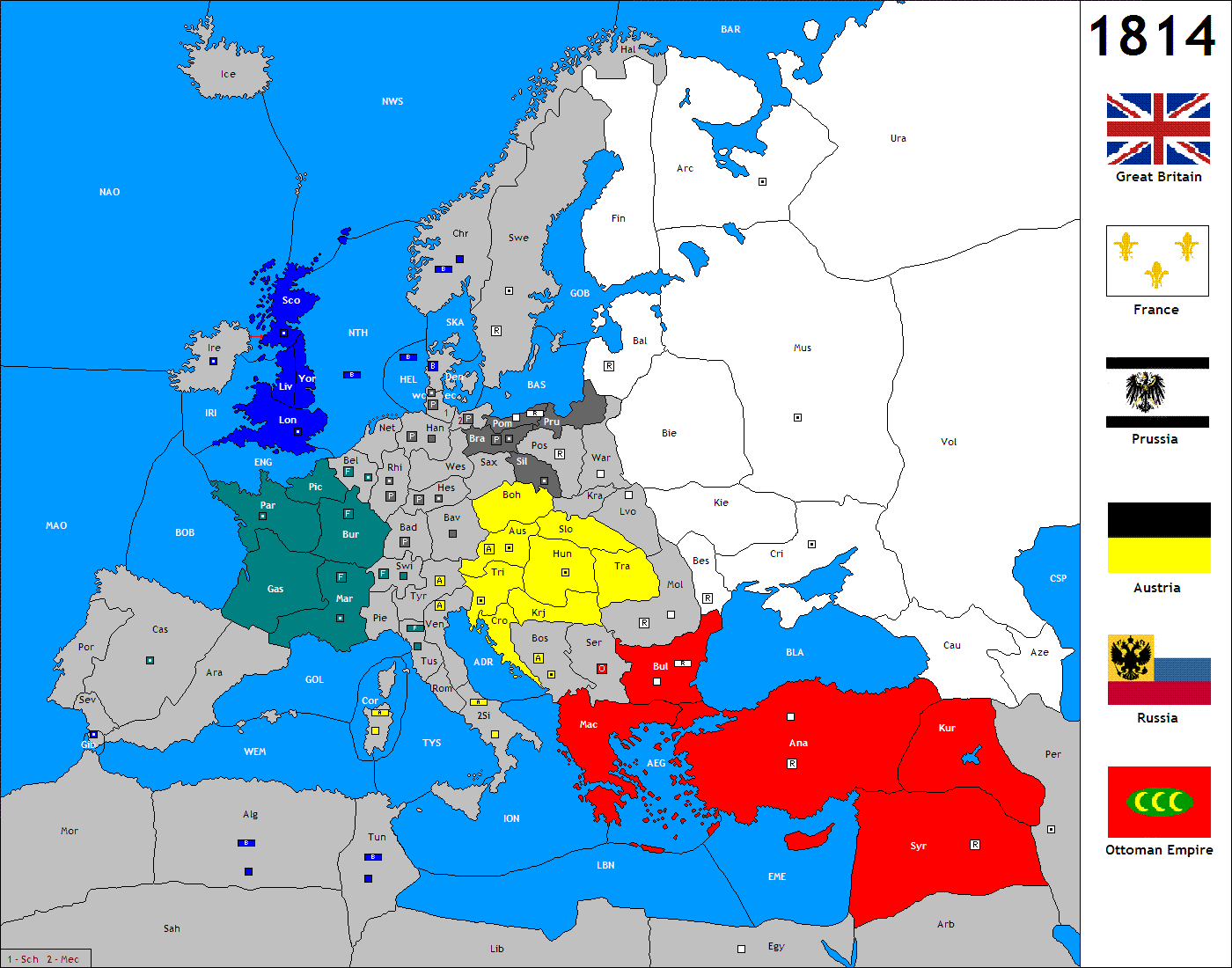 1817 Spring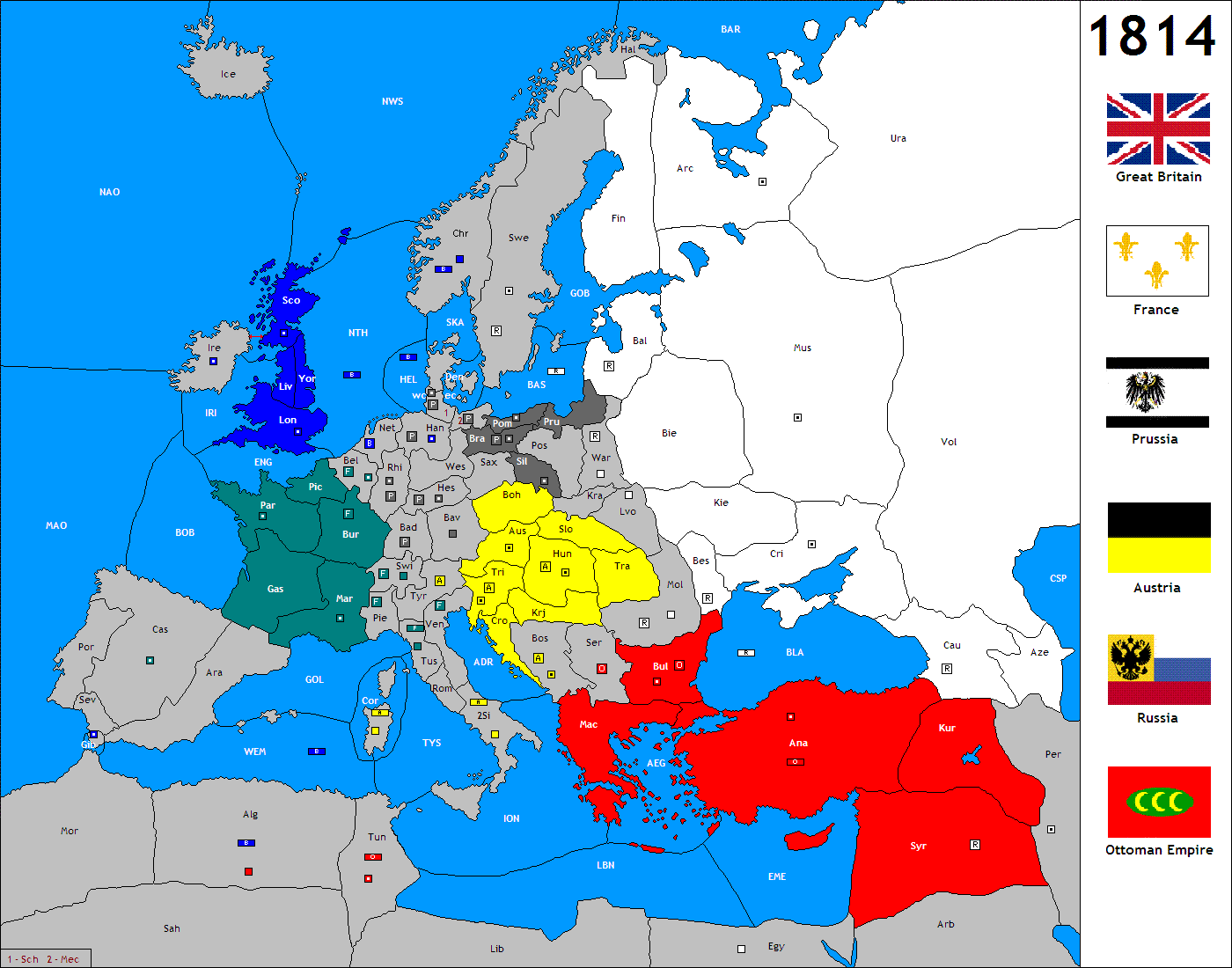 1816 Winter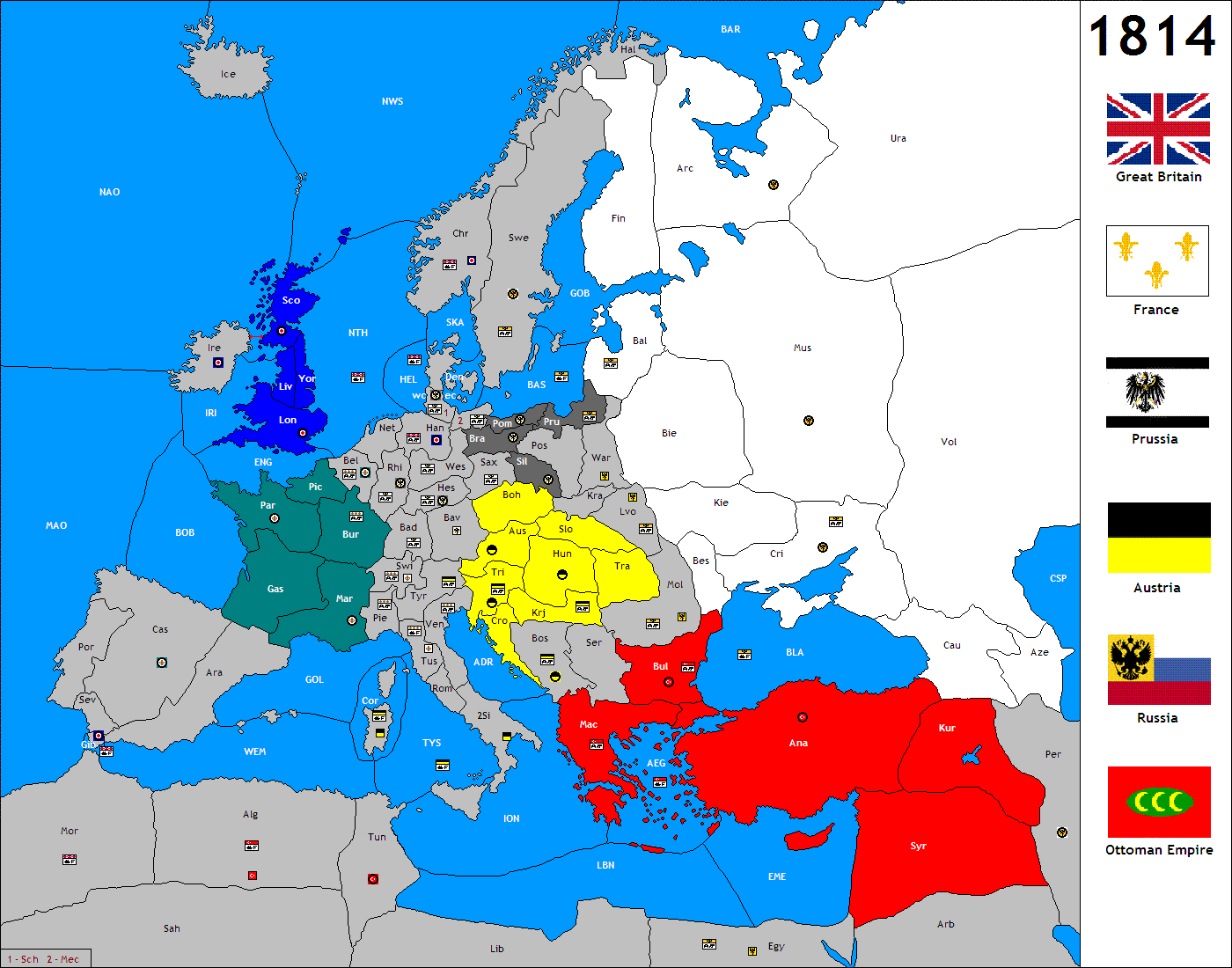 1816 Fall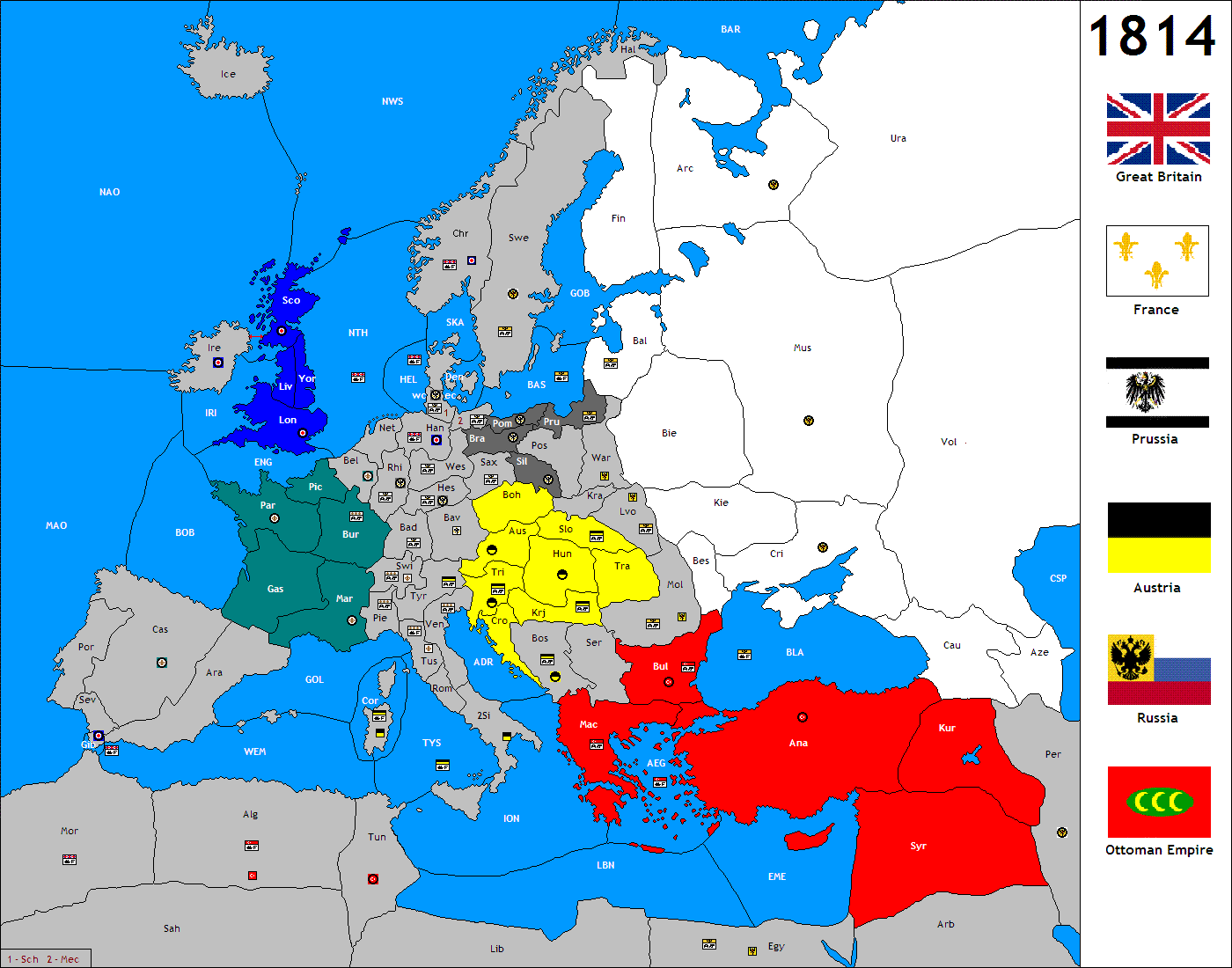 1816 Spring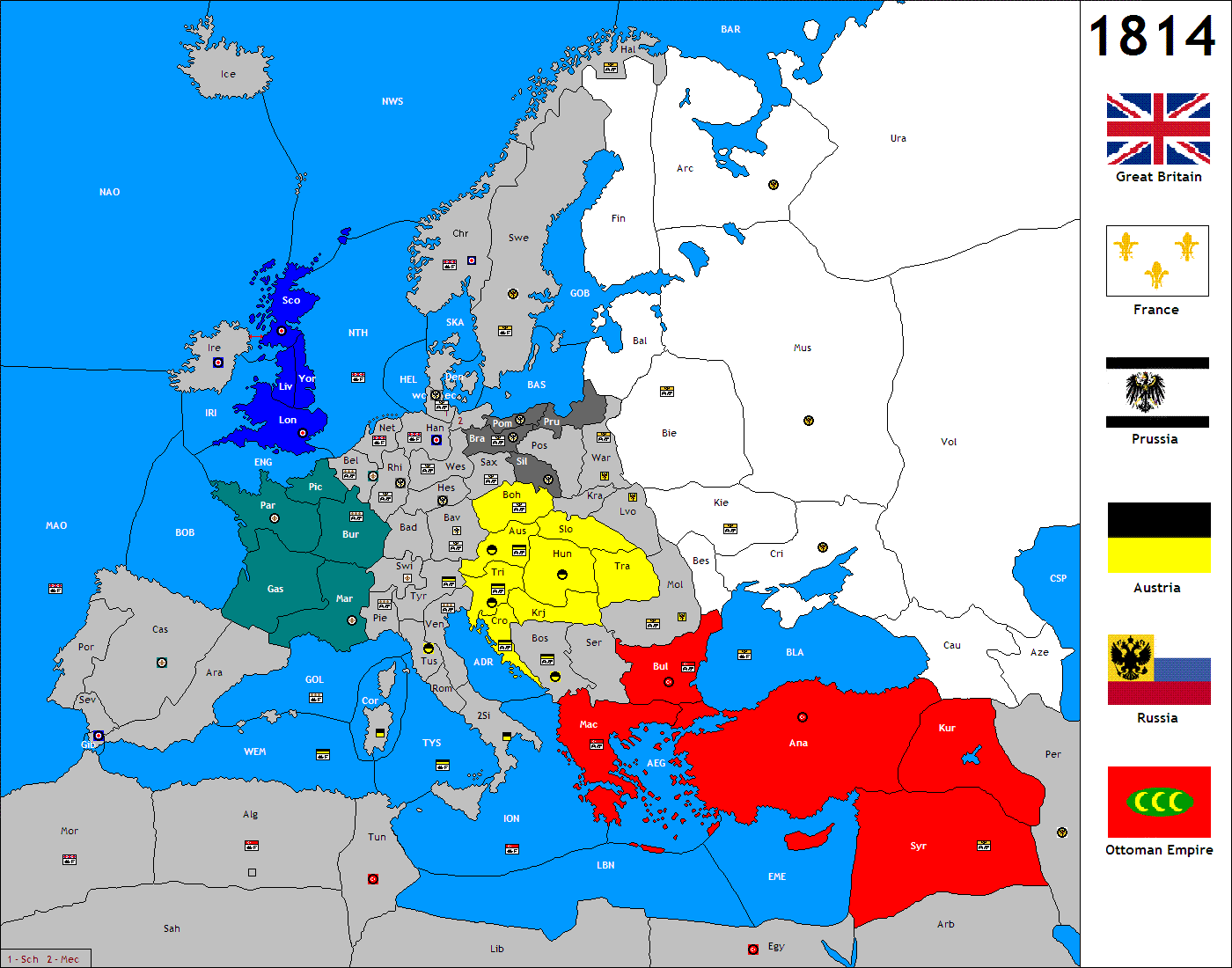 1815 Winter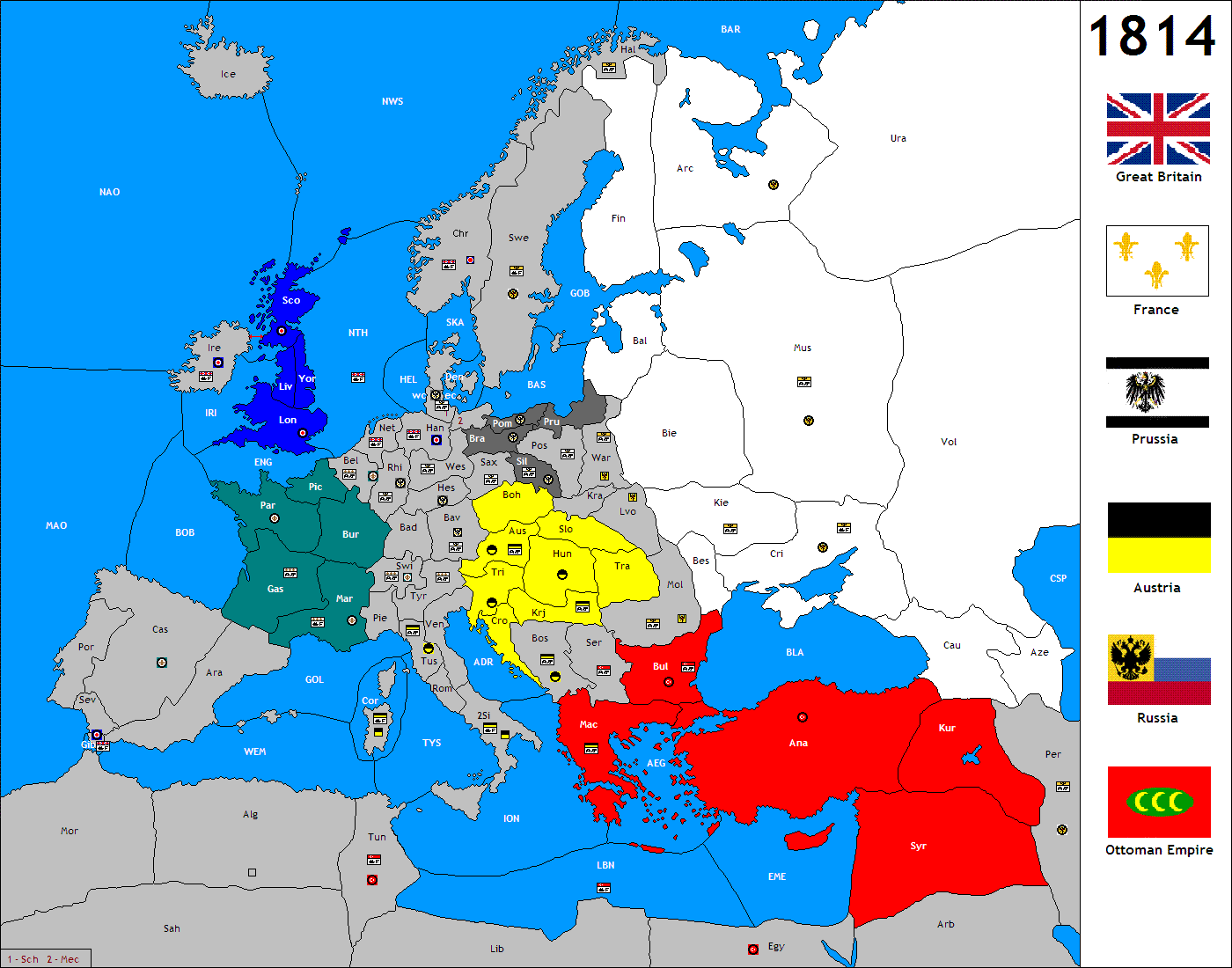 1815 Fall after Retreat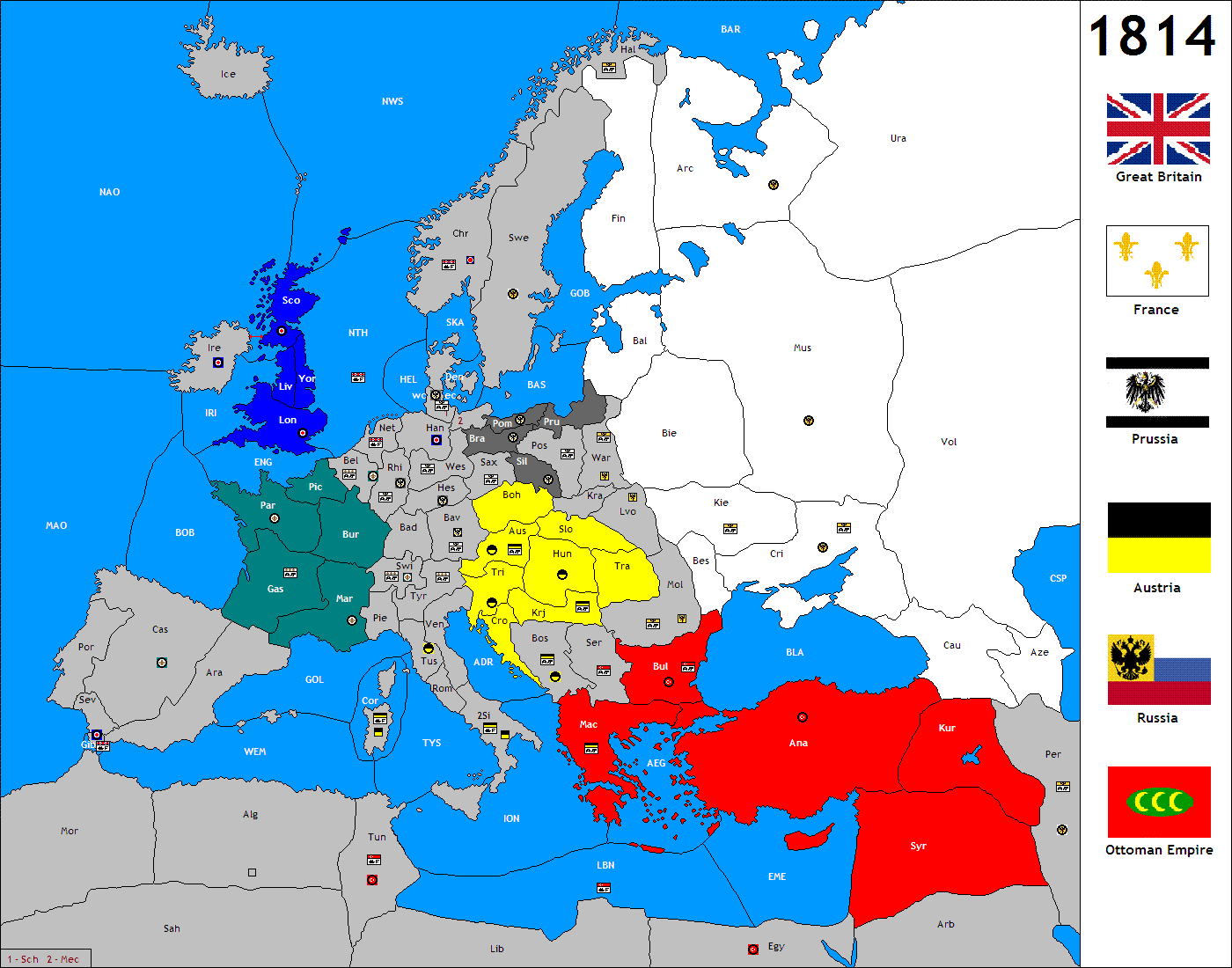 1815 Spring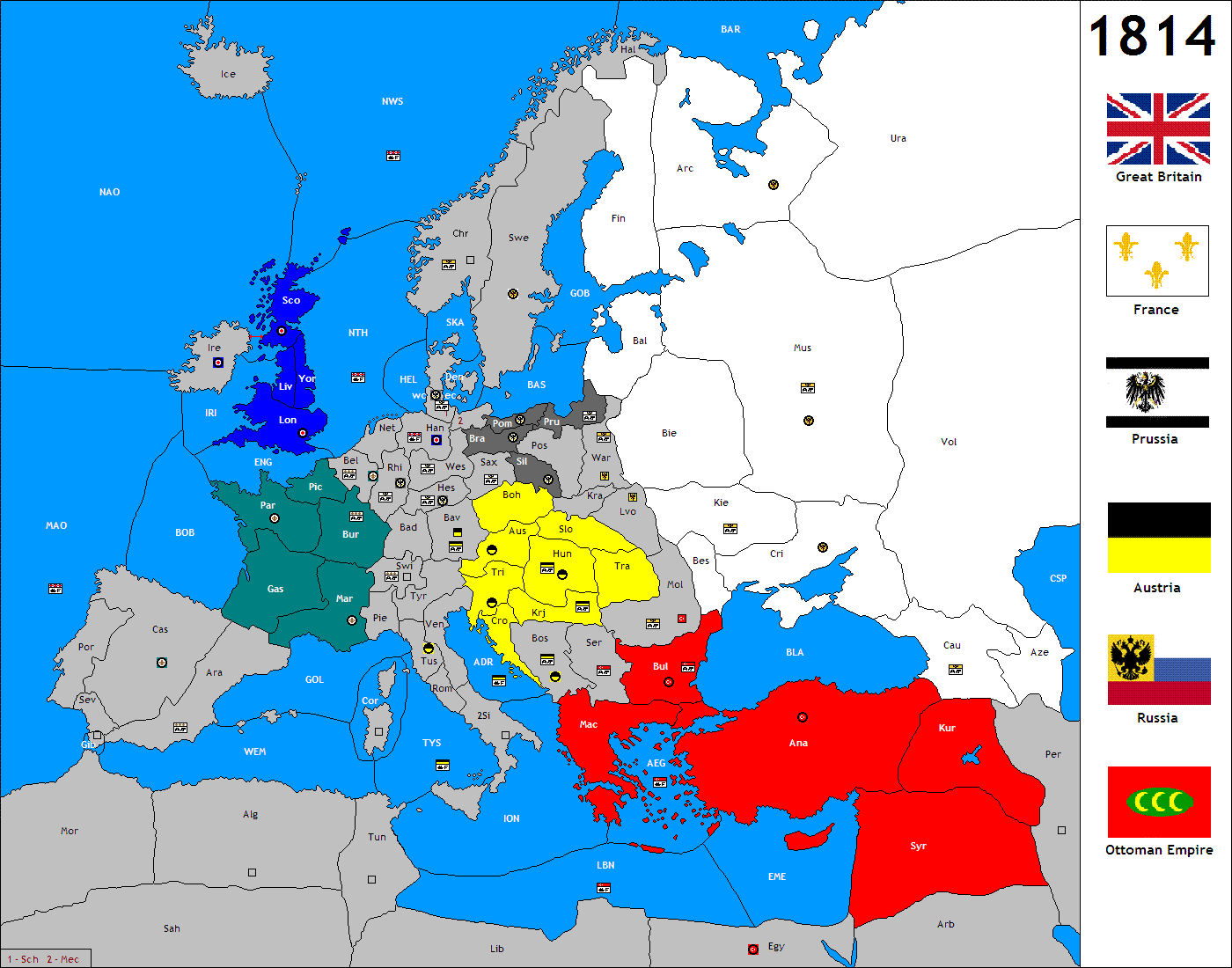 1814 Winter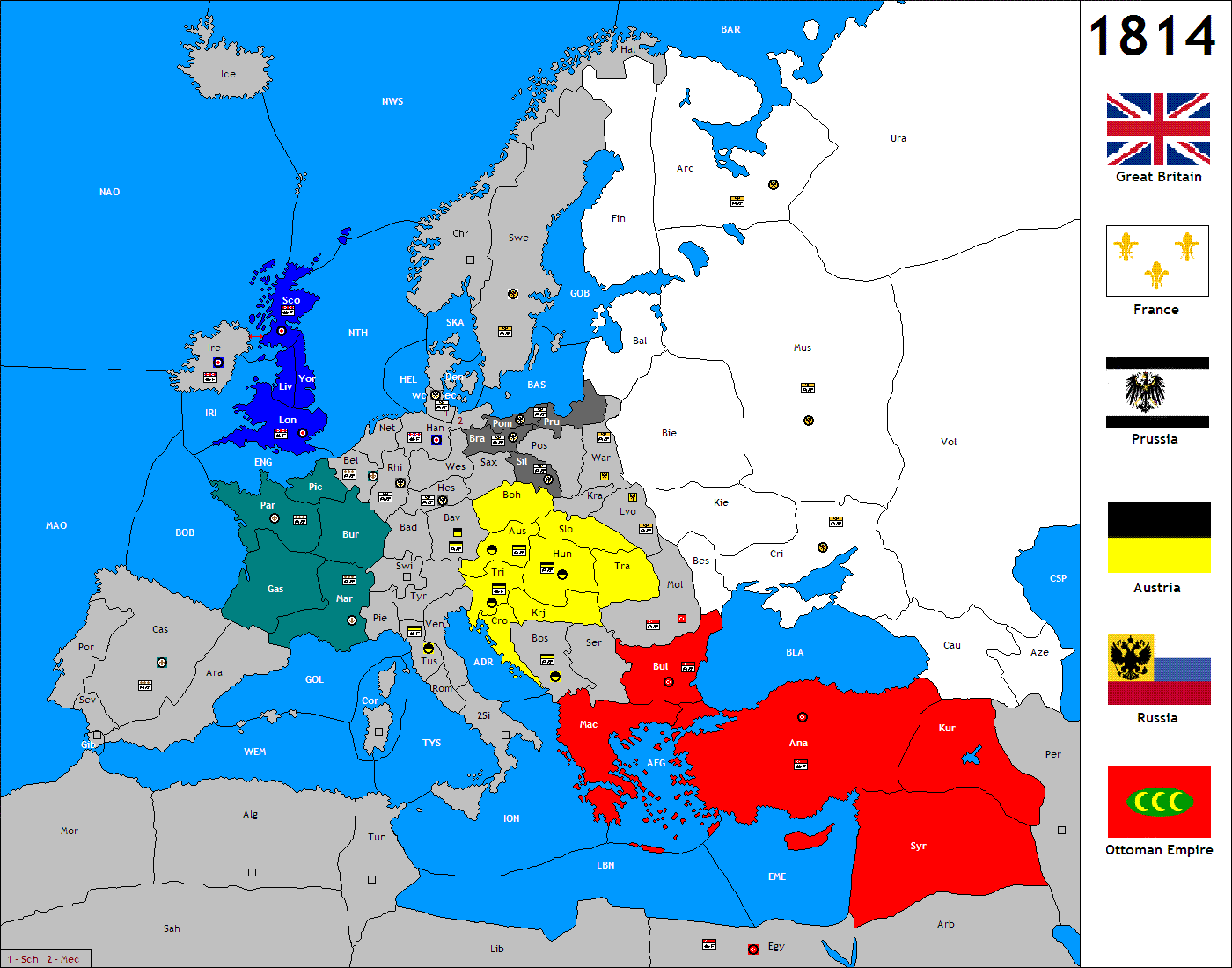 1814 Fall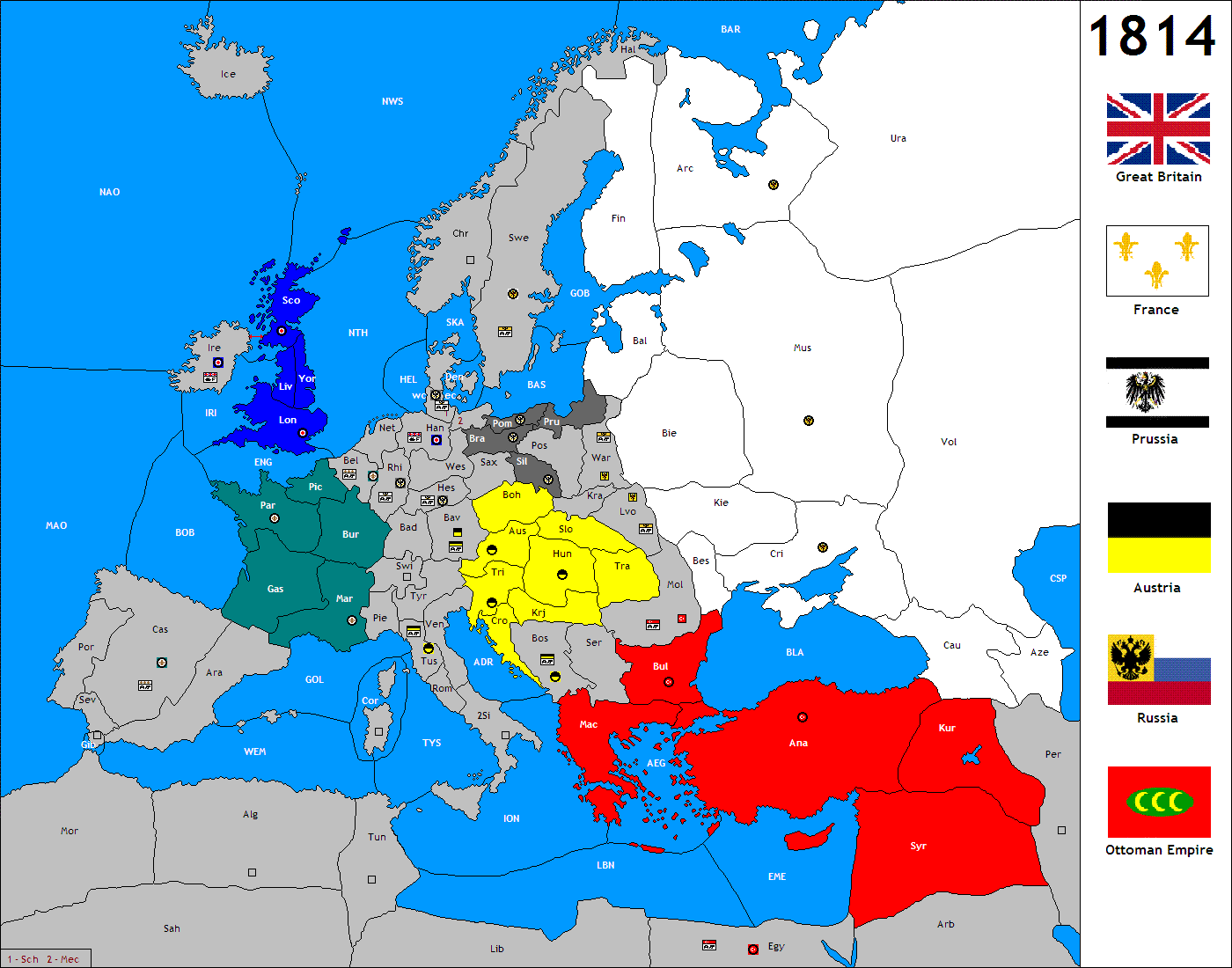 1814 Spring