This page has past maps for the second gametest of 1814. To see a current map, see the other tab on the left. The players in this gametest are:

Great Britain: Mikael Johansson
France: Adam Levy
Prussia: John Shirk
Austria: Stephen Lytton
Russia: Felix Kam-Chung
Ottoman Empire: Robert Rodday Jr.




1818 Winter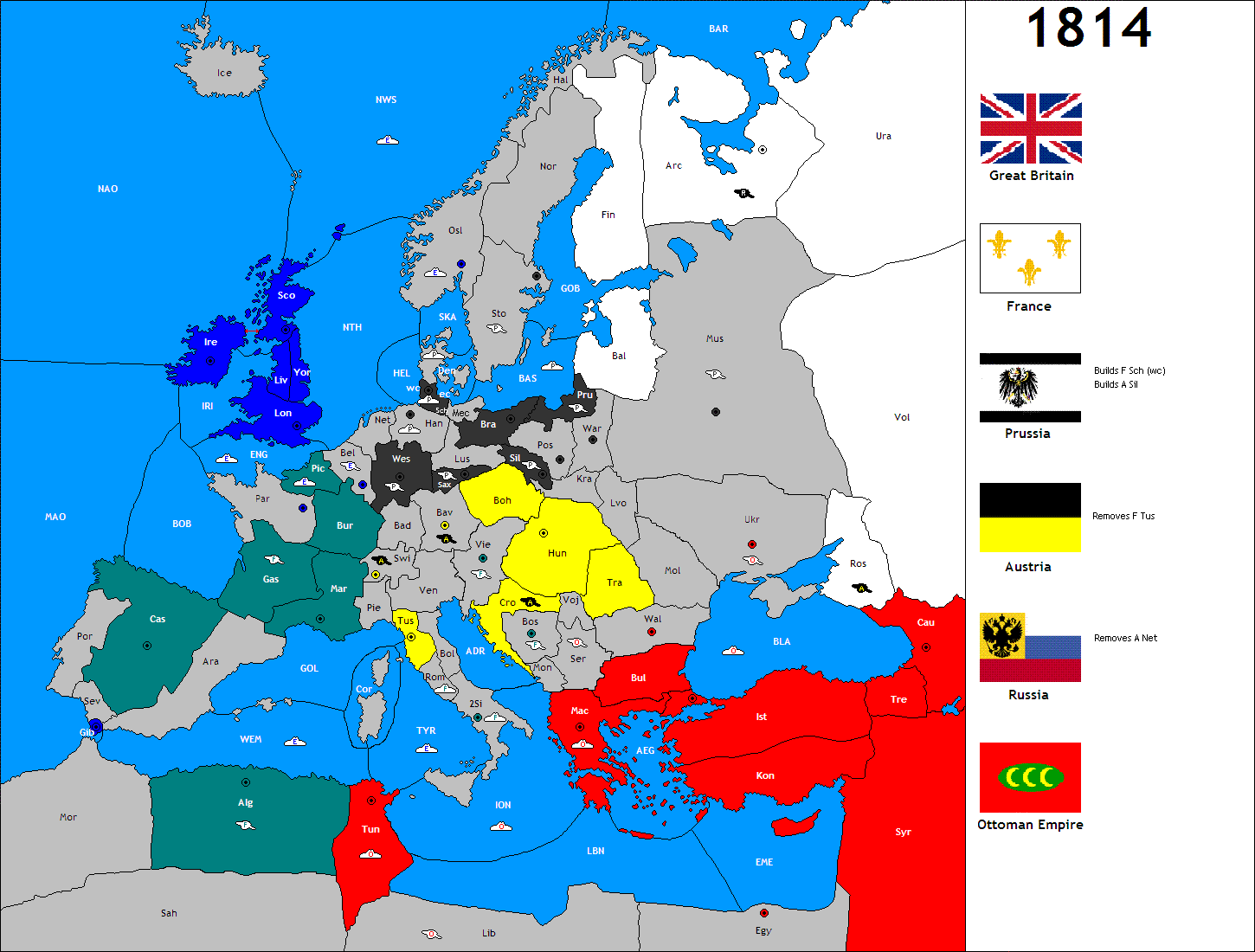 1818 Fall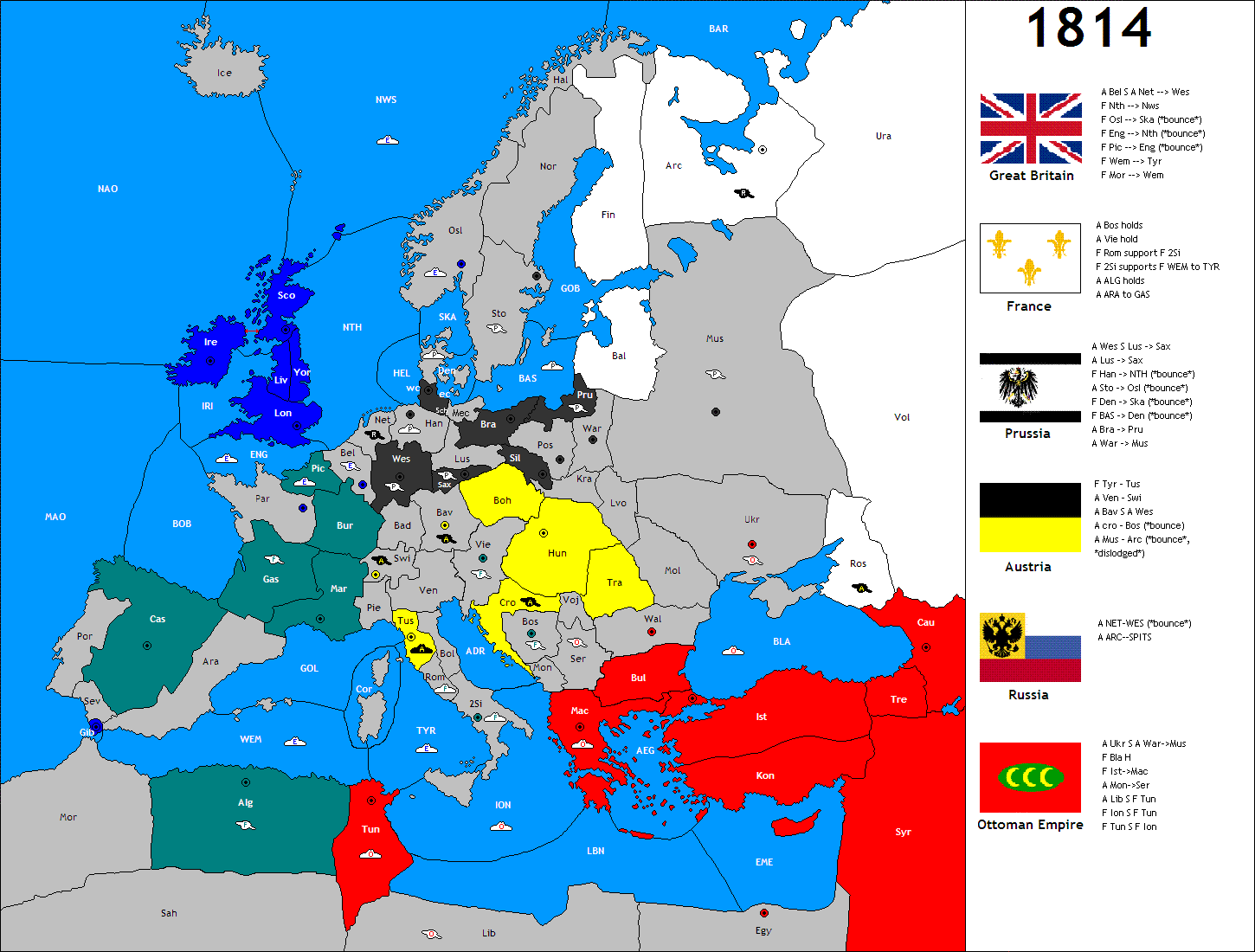 1818 Spring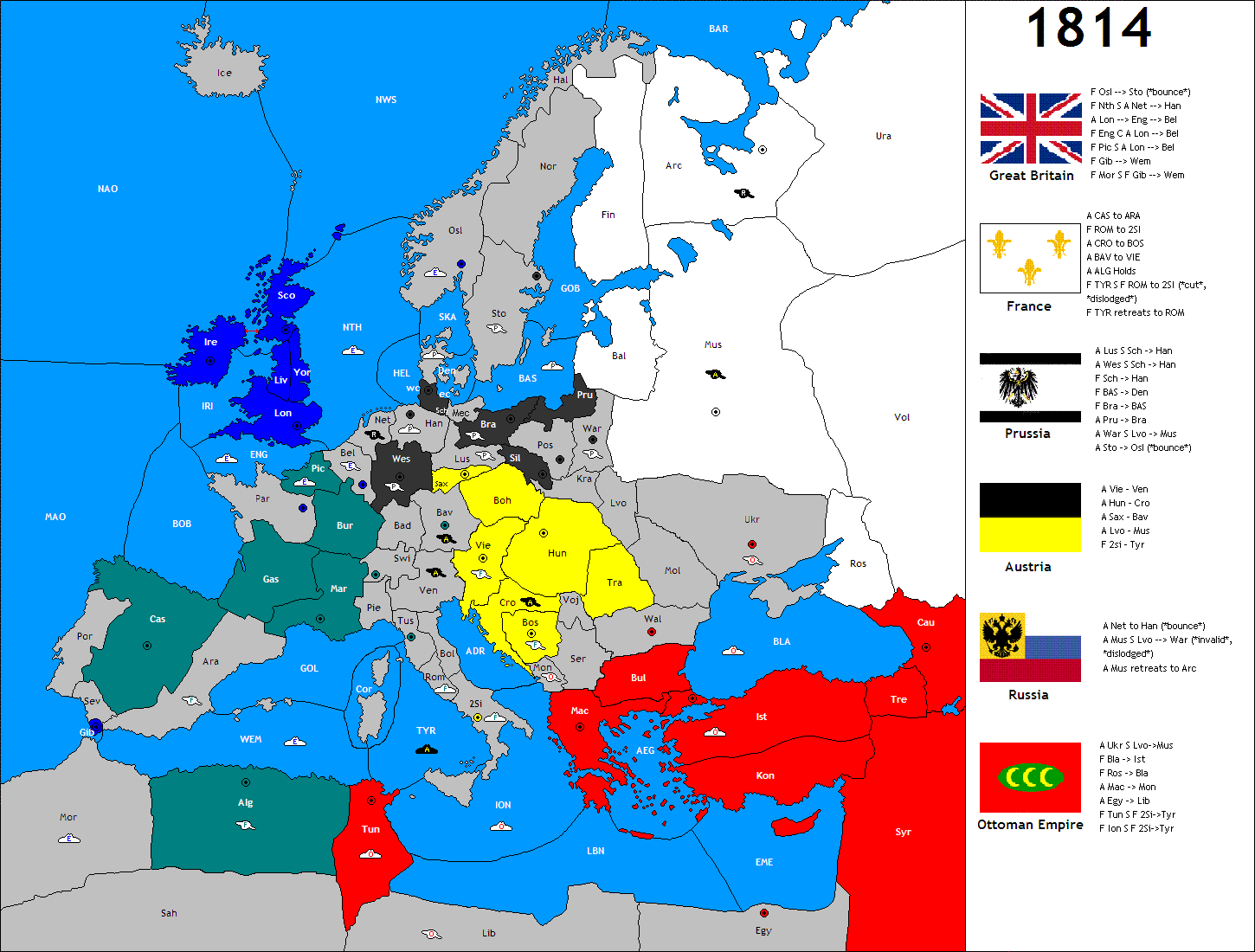 Winter 1817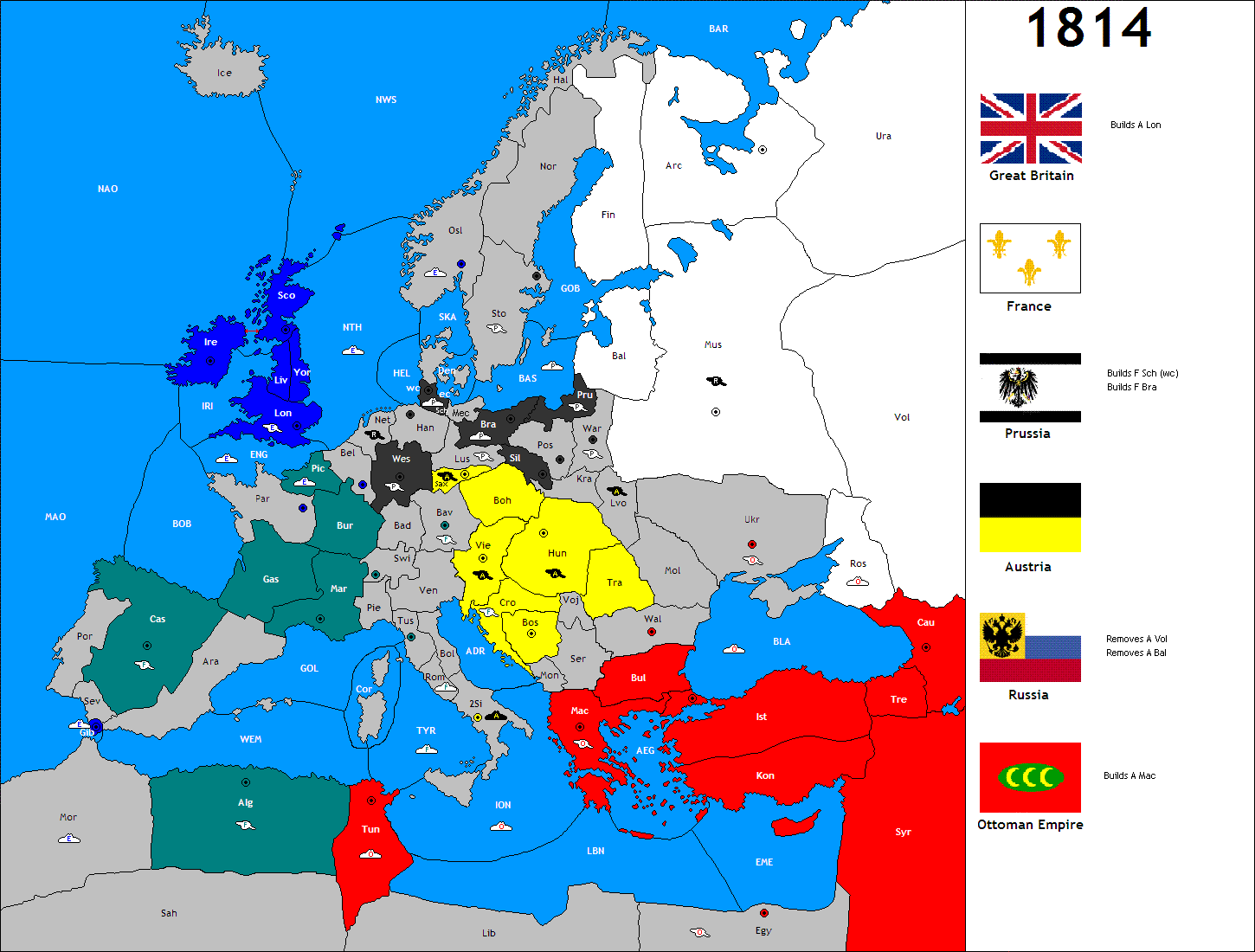 1817 Fall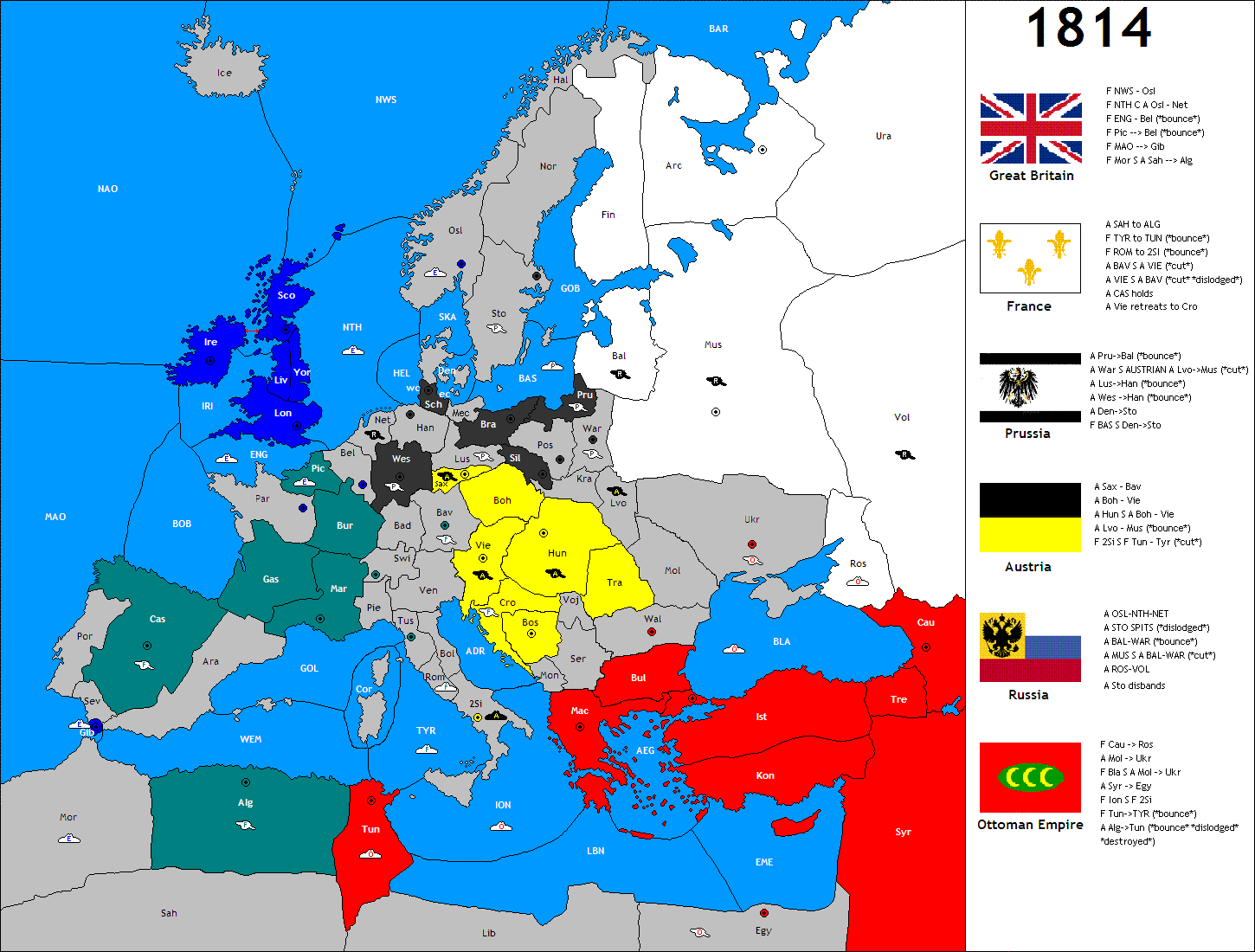 Spring 1817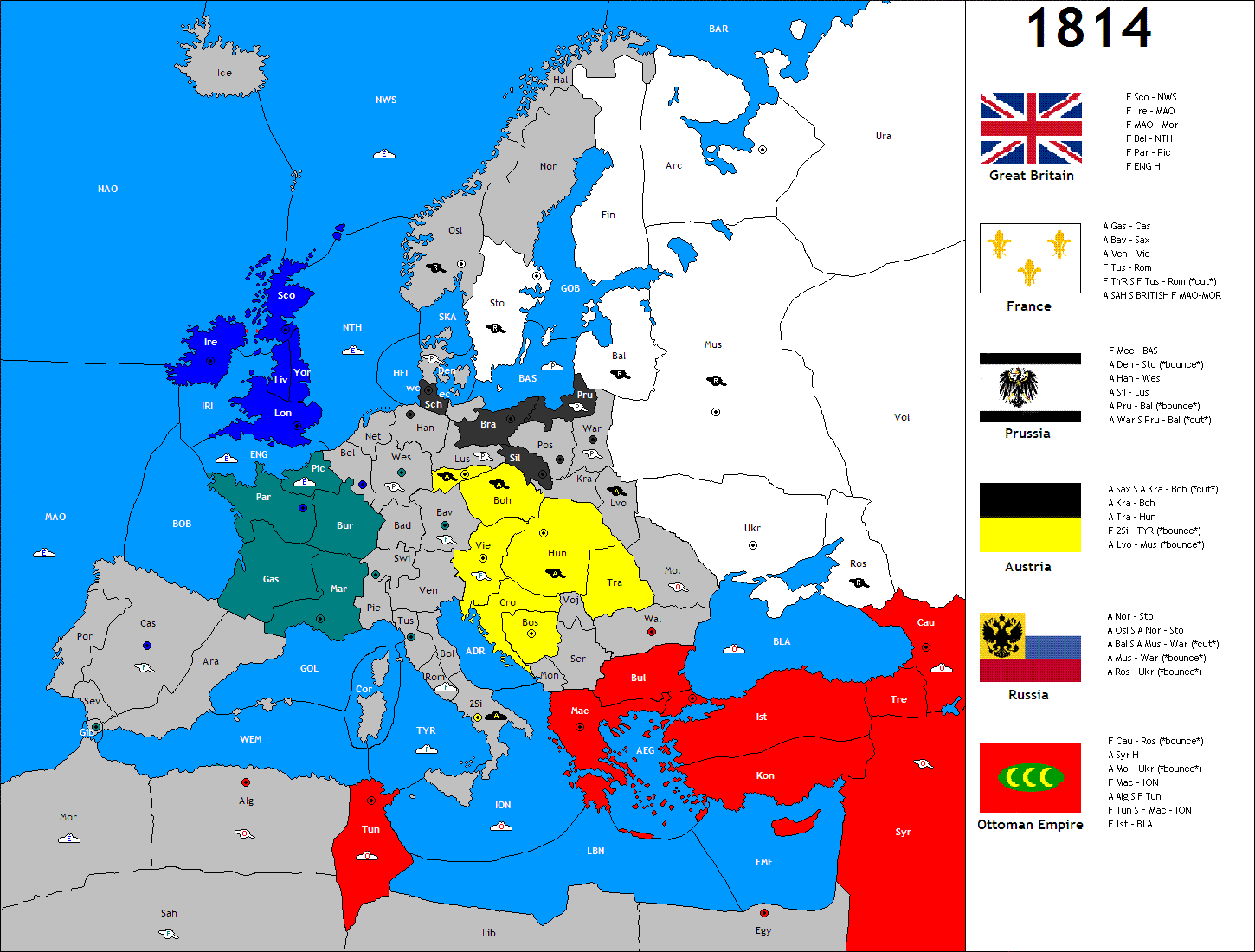 1816 Winter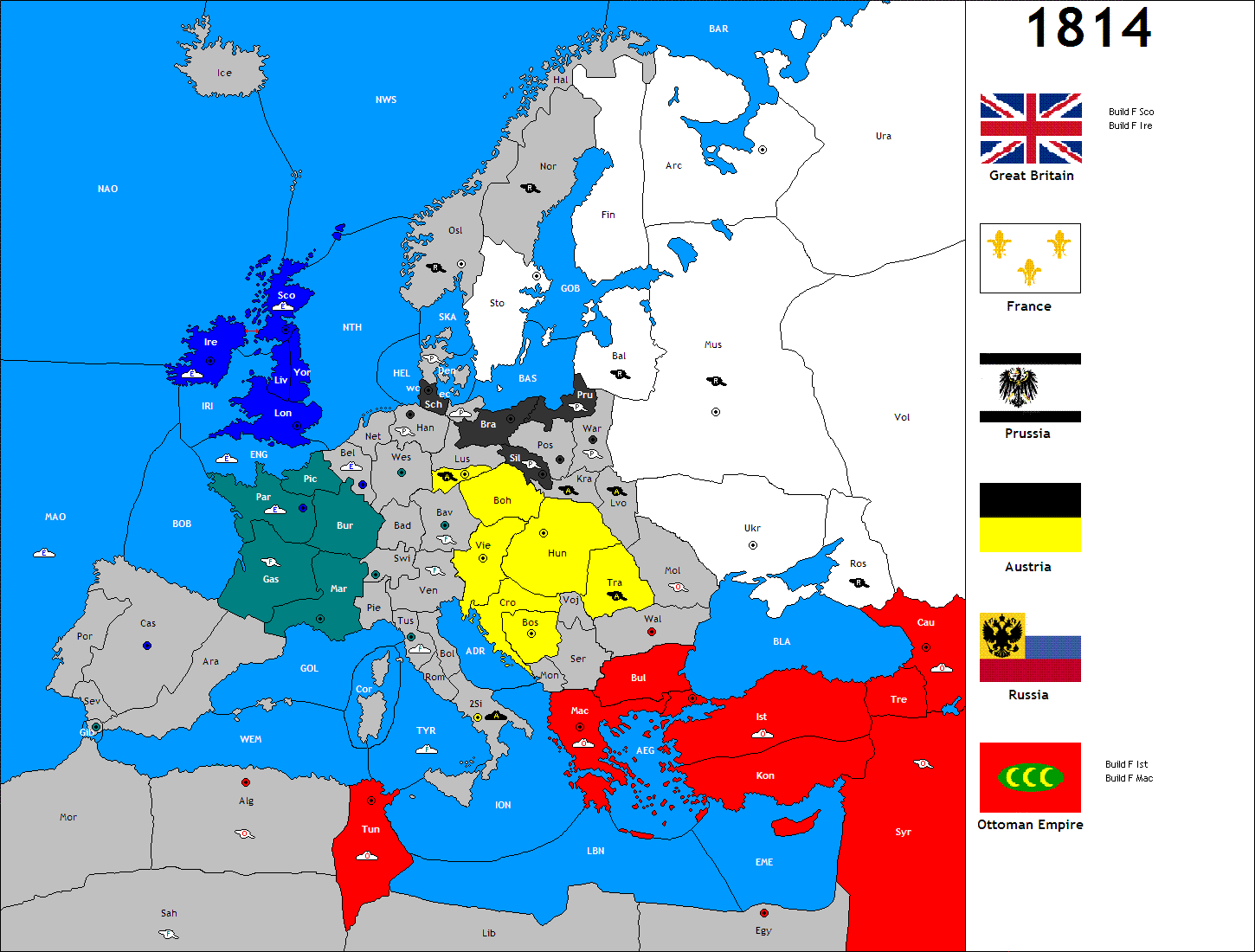 1816 Fall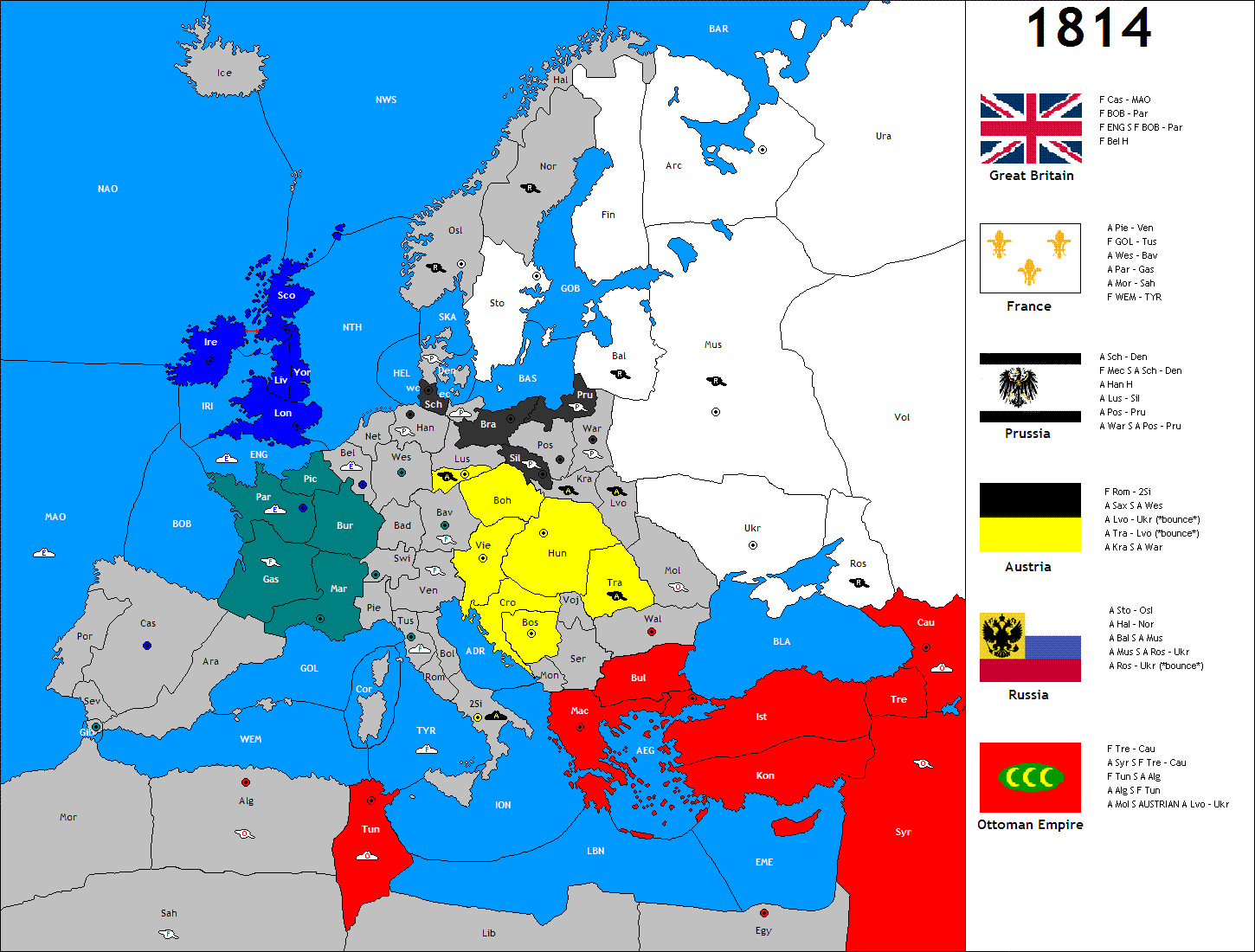 1816 Spring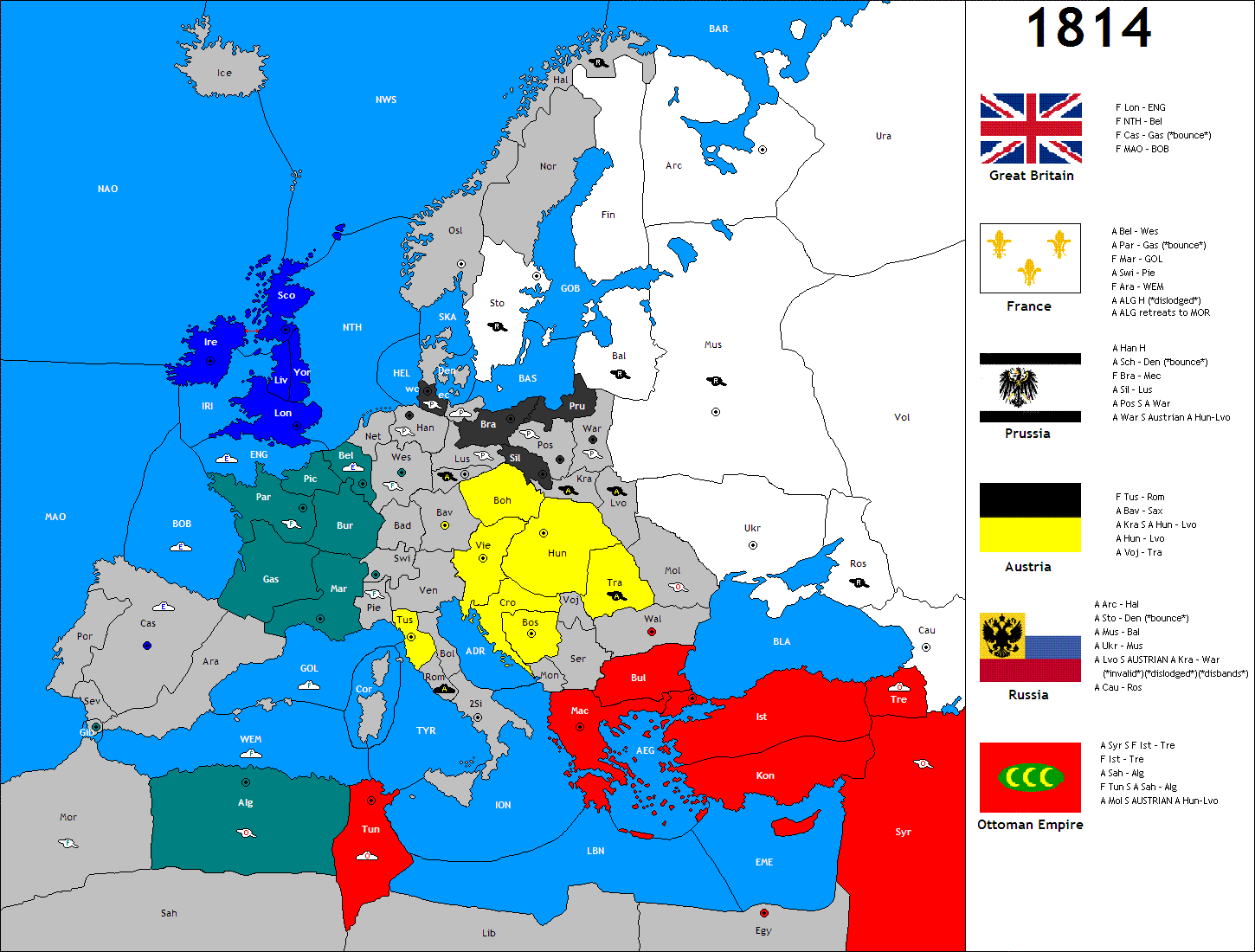 1815 Winter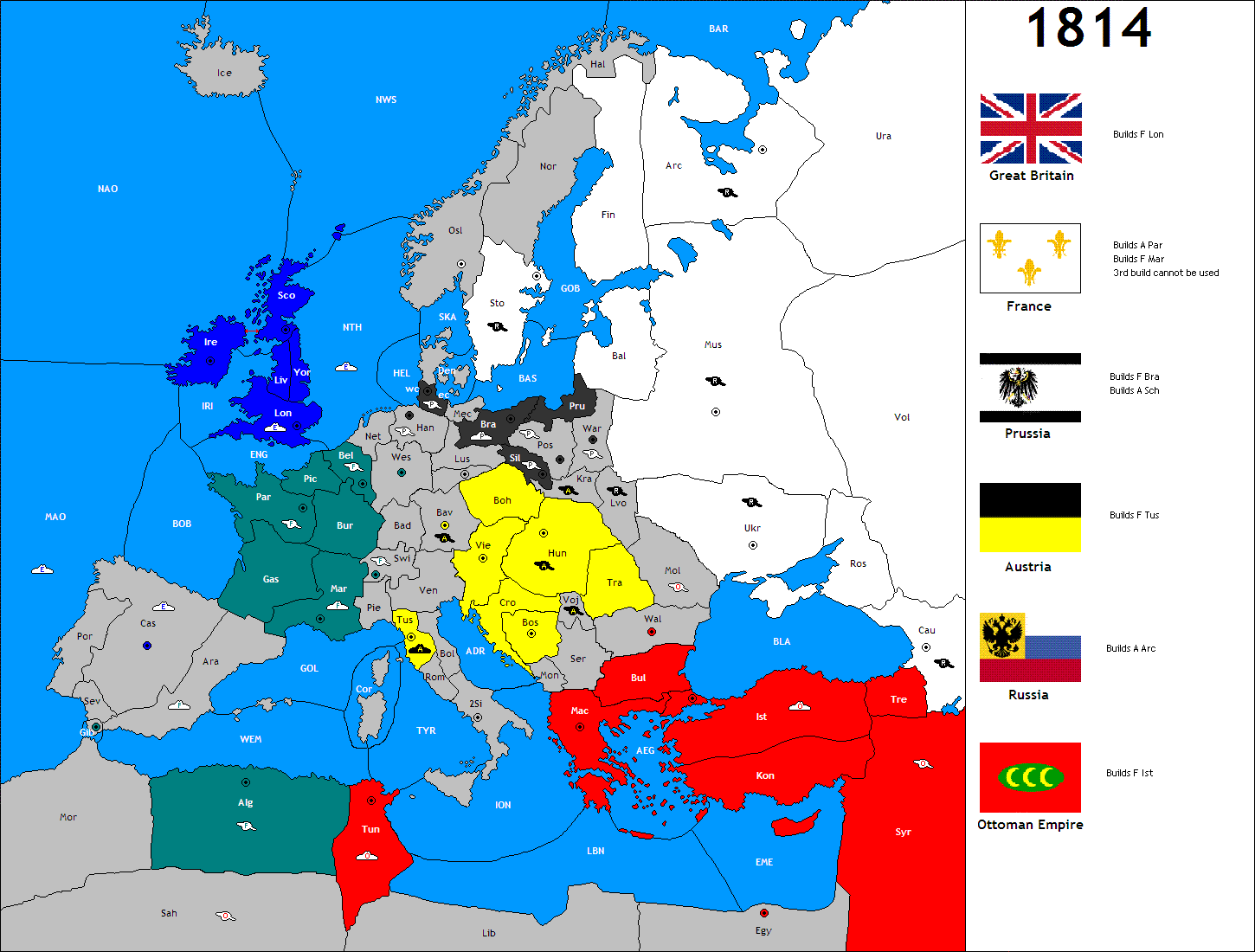 1815 Fall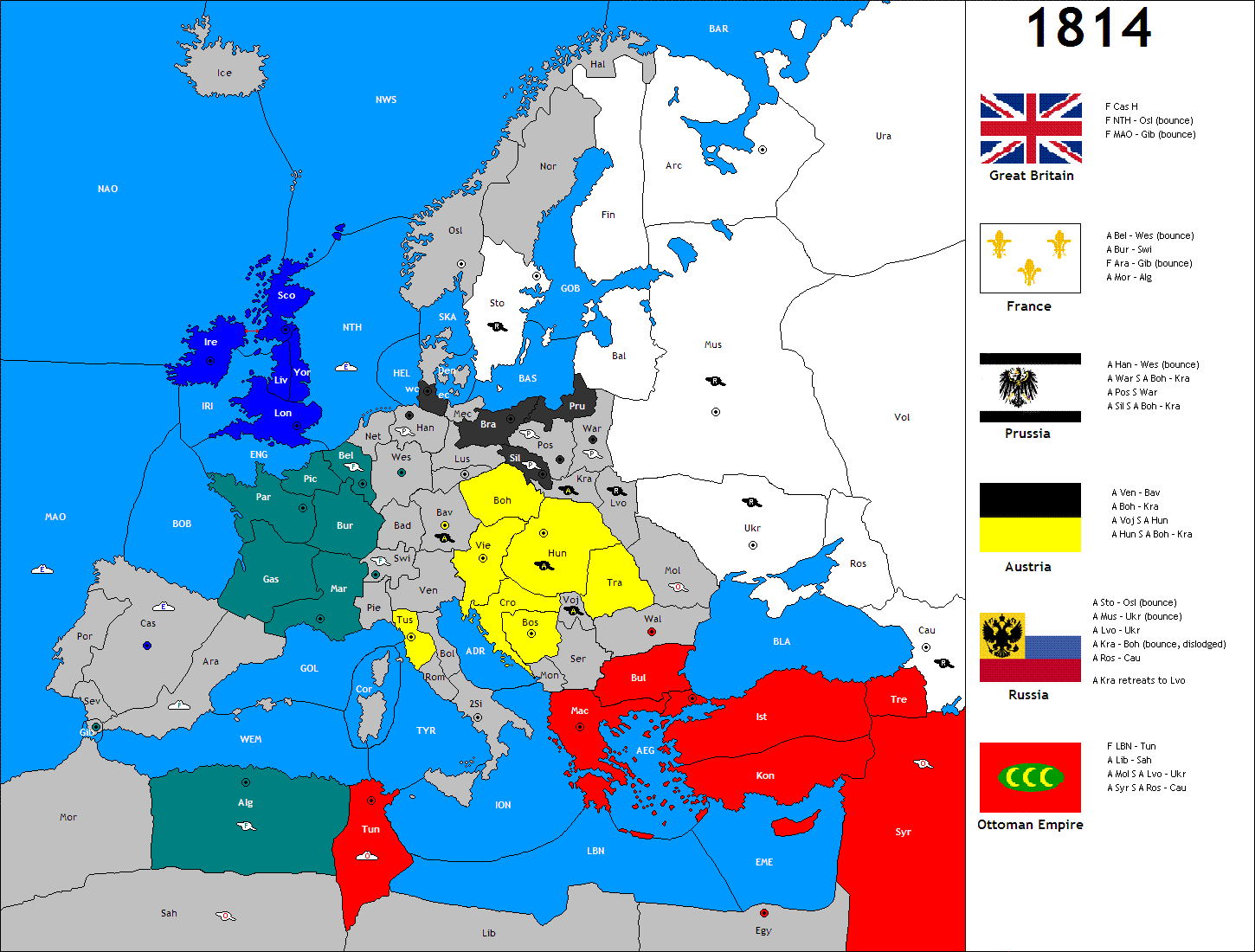 1815 Spring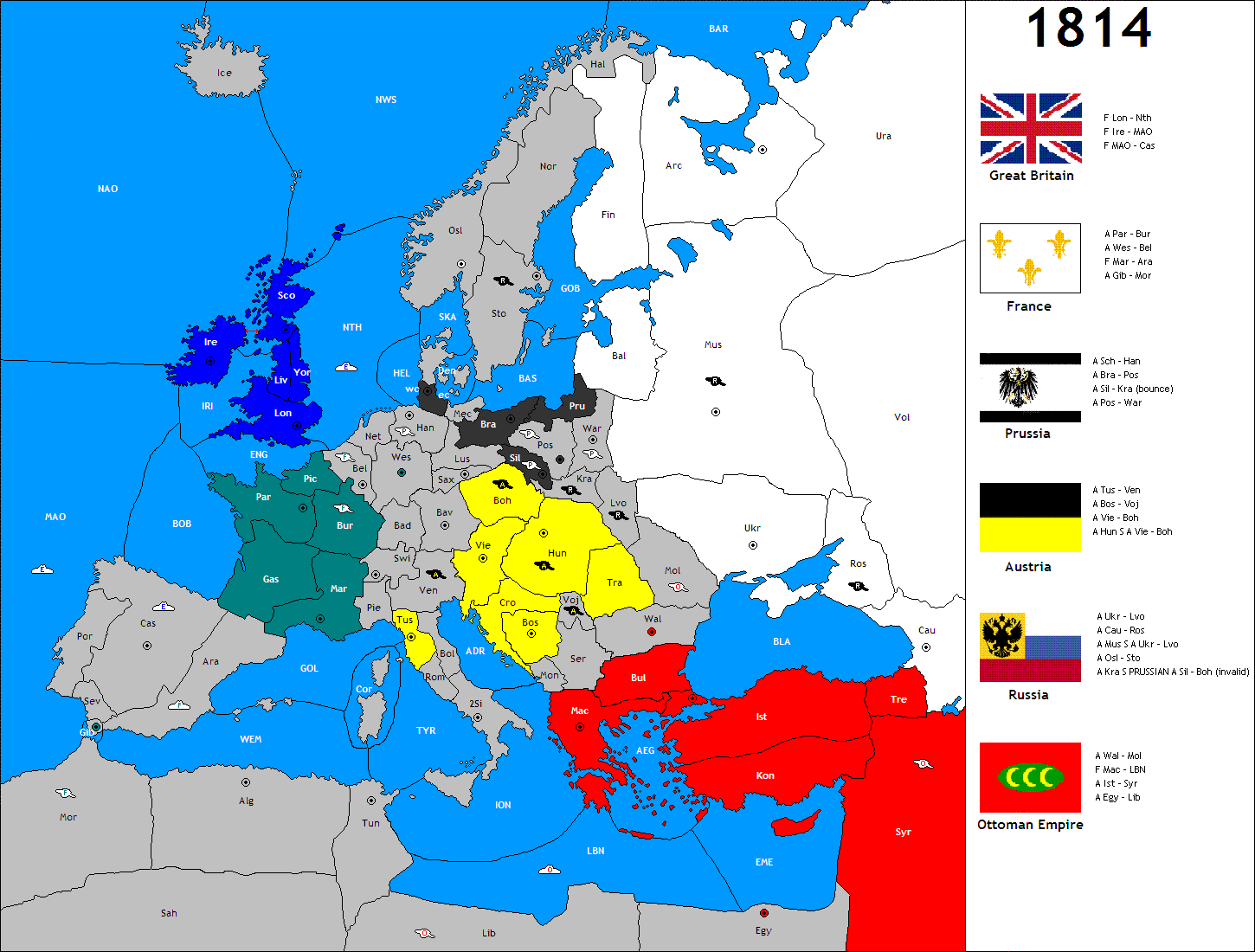 1814 Winter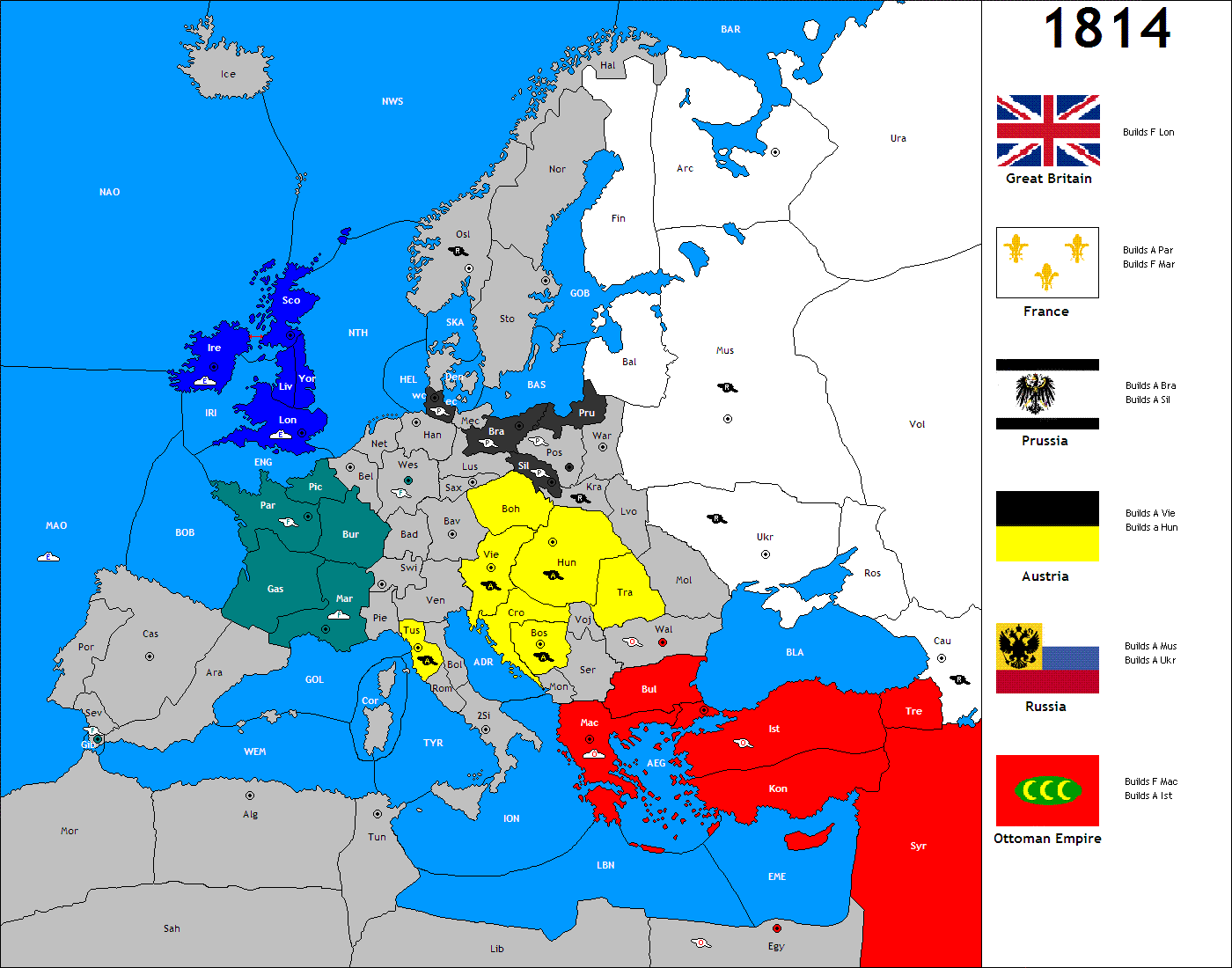 1814 Fall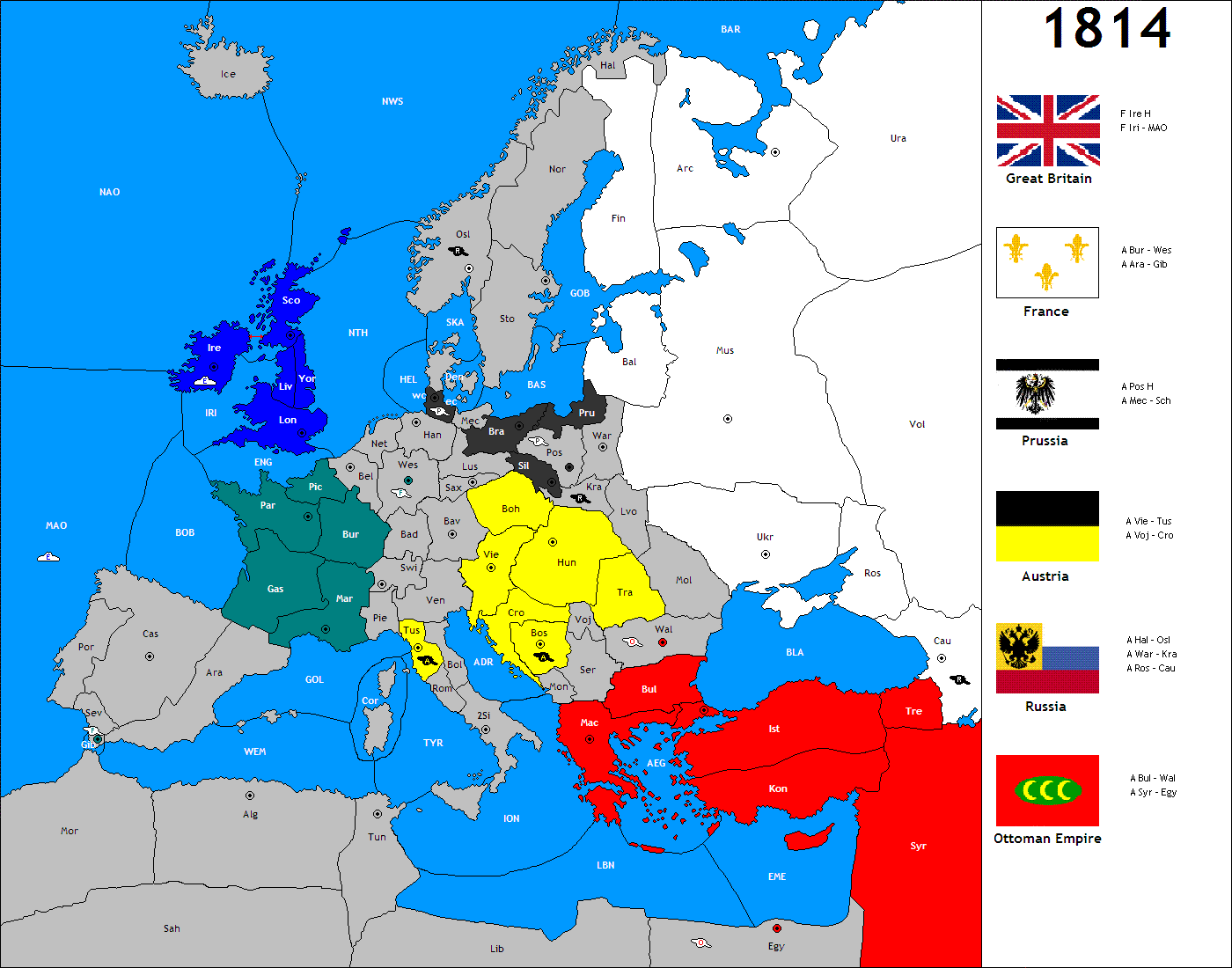 Spring 1814